PASTORS & STAFF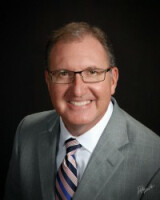 Pastor Mark DeMoss
Senior Pastor
Office: 405-799-9799
E-Mail:
Twitter: @PastorMarkCHBC

Pastor Mark has served as the Senior Pastor at CHBC since 2006. His previous experience includes youth, college, and pastoral ministry in Texas and Oklahoma. He has been married to his wife Susan since 1992 and together they have two teenagers, Noah and Hannah. Mark has a business degree from Oklahoma University and a Masters of Divinity from Southwestern Seminary. He spends most of his spare time at his kids' sporting events, cheering for the Sooners, or reading a John MacArthur book.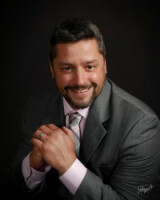 Jason Crosby
Associate Pastor of Family and Student Ministries
Office: 405-799-9799
E-Mail:
Twitter: @gatorman2276

Jason joined our staff in 2015. He's a Florida native but moved to Oklahoma after being reassigned to a new post in the United States Air Force. Both Jason and his wife, Jennifer, are veterans who spent multiple tours in Iraq, Afghanistan, and Korea, respectively. They both recently retired from the Air Force and are enjoying their civilian jobs. They have two children, Caitlyn and Landon. Jason loves watching Sports Center, cheering for the Florida Gators, and word has it he's a pretty good cook.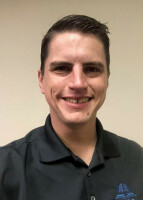 Tyler Neighbors
Associate Pastor-Director of Music Programs
Office: 405-799-9799
E-Mail:

Pastor Tyler was raised in Skiatook, Oklahoma. He gave his life to Christ when he was in the 5th grade and surrendered his life to full time ministry in 8th grade. He attended Oklahoma Baptist University where he graduated in 2011 with a Bachelor of Musical Arts, Worship Arts Emphasis, with a Minor in Business Administration. Tyler is married to Nicole and they have three children, Skylar, Ani, and Titus. When Tyler is not spending time with his family he sings with the choral group the Singing Churchmen. He also enjoys a good cup of coffee!
Cheryl Ross
Director of Preschool and Children's Ministries
Office: 405-799-9799
E-Mail:
Twitter: @CARoss25

Cheryl, her husband Rob, and their two children Ryan and Logan have been long-time members at CHBC. Cheryl joined the staff in 2008. Previously, she served as a caseworker for Oklahoma Baptist Homes for Children and in various volunteer positions in the children's ministry of Capitol Hill. Cheryl has a Bachelor of Arts degree from Oklahoma Baptist University. Her favorite book is Treasuring God In Our Traditions by Noël Piper. She loves big roller-coasters, fried shrimp, Diet Coke from Sonic, and anything chocolate.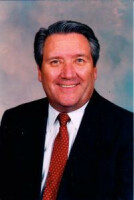 Brother Jim White
Pastor Emeritus
E-Mail:

Brother Jim was the Senior Pastor at CHBC for 32 years before retiring. He's a life-long resident of Oklahoma and a proud graduate of Capitol Hill High School, Oklahoma Baptist University, and Southwestern Seminary. He married his wife Willa in 1960 and together they had Jeri Lynn and James White, Jr. and four beautiful grandchildren. In his retirement, he has continued in ministry by serving as transitional pastor for various churches. Brother Jim remains an active member of CHBC.
---

Administrative Assistants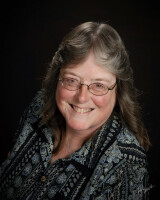 Donna Graham
Administrative Assistant - Receptionist
Office: 405-799-9799
E-Mail: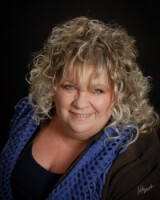 Deanna Hollis
Administrative Assistant - Financial
Office: 405-799-9799
E-Mail:

Whitney Steger
Administrative Assistant - Communications
Office: 405-799-9799
E-Mail: