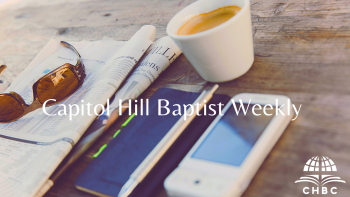 Worship at CHBC- A Reminder
The church is not a building people meet together in, but a people who gather to worship Jesus Christ as Lord. The ultimate goal of CHBC is produce fully devoted disciples of Jesus Christ who live by the Great Commandment (Matthew 22:36-40), and who fulfill the Great Commission (Matthew 28:18-20). It is our intent to see each believer moving toward a life characterized by love for God, and a love for neighbor that is primarily expressed in a desire to see them come to know Jesus Christ as their Savior. We gather to stir one another towards these ends, and we scatter to fulfill our purpose.
Please remember:
Be aware of your own health as you prepare to come to Sunday School and worship
Worship with us online if you are experiencing the symptoms of COVID-19, or other transmissible illnesses
While you are present wash your hands, and do not touch your eyes, nose, or mouth
Ways to Give your Tithes and Offerings
CHBC Giving Online – if you need assistance with online giving, please contact the church office at 405-799-9799 during regular office hours (8:30-4:30, M-T, and 8:30-12:30, F)
During worship in the CHBC Offering Boxes
Mail to 304 SW 134th Street, Oklahoma City, Oklahoma 73170
Drop off to Church Office during regular office hours at the mailing address above
Day Light Savings Time Ends – November 7
Do not forget to set your clocks back one hour before you go to bed on Saturday night.
Angel Tree
This Sunday you may pick up your angel tree child to sponsor. These children have a parent who is incarcerated in the prison system. This parent has been participating in the ministry provided by Prison Ministry Fellowship. Through their involvement they have been qualified to allow their child to be cared for during Christmas.
T4G
Together for the Gospel is a pastor and church leaders' event that occurs every two years in Louisville, Kentucky. This is the last year for T4G. The cost to you will be $300. A deposit of $150 is due by November 14. You can sign up and pay on line at T4G Sign up, or by giving your name and deposit to Pastor Mark, Pastor Jason, or Brian Boone.
GriefShare – Surviving the Holidays
Surviving the Holidays is a one-night GriefShare class designed specifically to help people prepare for what to expect during the holidays as they deal with the death of their loved one. Find out more about this class at Surviving the Holidays. The class will be on November 11, at 6 PM, at CHBC.
IDOP – International Day of Prayer for the Persecuted Church
November 7, 2021, at 5 PM we will have a special evening event in order to learn more about persecution around the world, and to pray for brothers and sisters in Christ who face persecution at its most severe levels.
Explore CHBC – November 7, 14, 21
Explore CHBC is a membership orientation class designed to help people exploring the process of membership at Capitol Hill. Any guest is invited to attend this three-week orientation led by Pastor Mark. An overview of biblical membership, the history of CHBC, and the vision of CHBC will be shared. If you are considering membership at CHBC please plan to attend each of these classes on Sunday mornings at 9 AM. The class meets in the church conference room.
Thanksgiving Fellowship, Sunday, November 21 at 5 PM
Each year CHBC gathers on the Sunday night before Thanksgiving to express our thanks for one another. This year that will occur as a churchwide fellowship. The turkey, drinks, and pie will be provided. Members, please bring your favorite thanksgiving meal side dish. We will eat together in thanks for God's goodness and blessing. The meal will begin at 5 PM.
Sunday Nights for CHBC
Put these special nights of worship and ministry on your calendar and plan to be with your church family for a special fall and holiday season.
November 7 – International Day of Prayer for Persecuted Church
November 14 – Sunday School Leaders Meeting
November 21 – Thanksgiving Banquet & World Missions Kick-Off
November 28 – Decorate CHBC Campus for Christmas
December 5 – Christmas Carols and CHBC Christmas Fellowship
December 12 – CHBC Worship Ministry Christmas Night of Worship
December 19 – Power for Kids Christmas Musical
December 26 – No Evening Worship
Scripture of the Month
Each week CHBC says aloud a passage of Scripture during our morning worship gathering. This is done for two reasons. First, we are commanded in Scripture to encourage one another with the Word of God. Second, we want to emphasize the spiritual discipline of Scripture memory. The Scripture we will say and memorize for the month of November is Proverbs 3:5-6, "Trust in the Lord with all your heart and do not lean on your own understanding. In all your ways acknowledge Him, and He will make your paths straight." You can receive a text to your
phone with this verse set to music by texting the word "CHBCVERSE" to the number (302) 207-SONG (7664).
A Moment in Church History
On November 4, 1898, Pan Xiushan, the first Christian convert of the Hmu tribe in China's Guizhou Province, also becomes the tribe's first martyr when struck down with a sword. Minutes later William Fleming, a missionary for whom he translated, is also killed, the first martyr of the China Inland Mission. Learn more about what happened on this date in church history by following this link: Today in Church History.
Prayer
CHBC pray for one another to have their identity fully grounded in Christ, and that this knowledge would provide confidence to live for the cause of the gospel in our homes, workplaces, and the world.
2 Corinthians 3:5-6
"Not that we are adequate in ourselves to consider anything as coming from ourselves, but our adequacy is from God, 6 who also made us adequate as servants of a new covenant, not of the letter but of the Spirit; for the letter kills, but the Spirit gives life."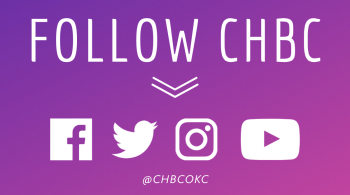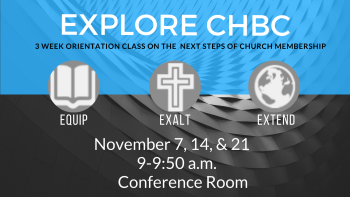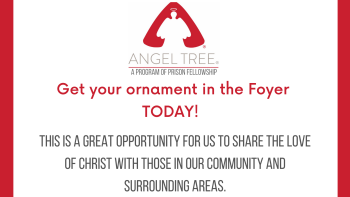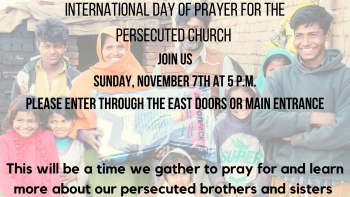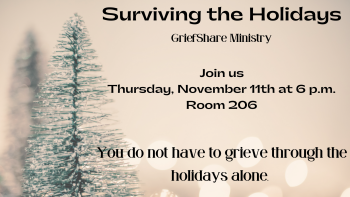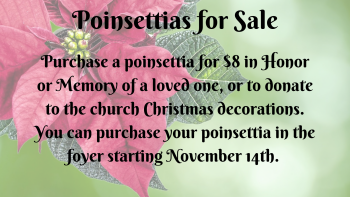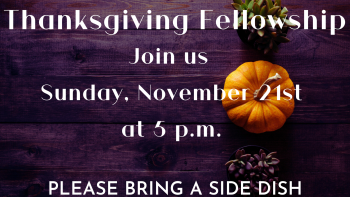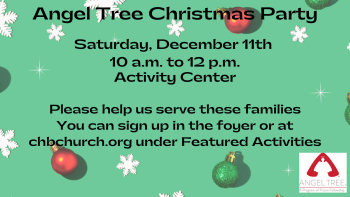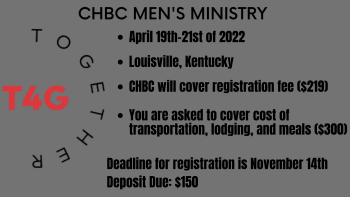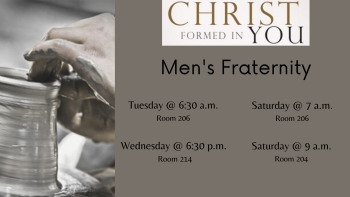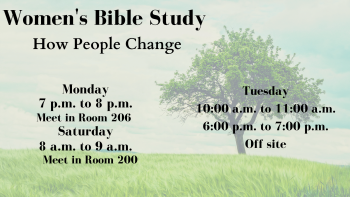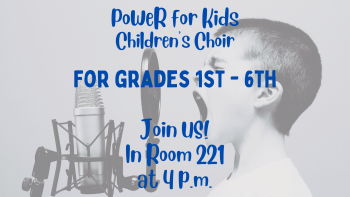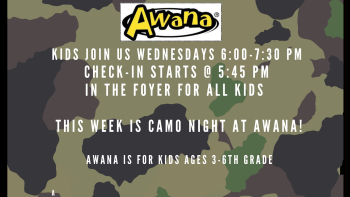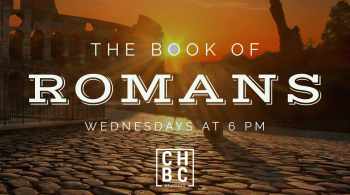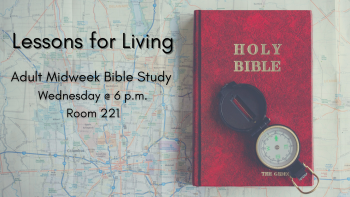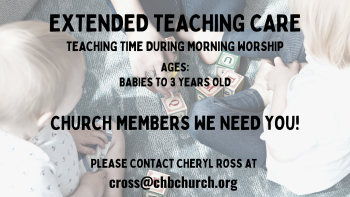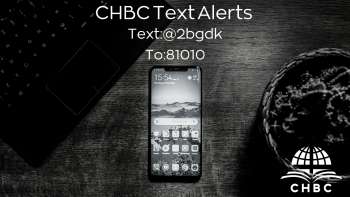 Mark D. DeMoss, Senior Pastor
Equipping…Exalting…Extending
For the Glory of God