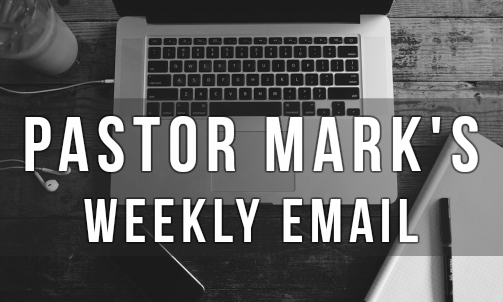 Here I Am to Trust You
There is a familiar old praise chorus that is titled, "Here I am to Worship". The thrust of the song is that God's children have gathered to worship Him. It is a great sentiment, and it is the reason the church gathers on Sundays. But, we cannot worship God as God if we are not trusting God. If we see God as God, then we trust Him. We are not complaining. We are not discouraged. We are not concerned about how we are being treated by others. We are afraid of how the decisions of others will affect us. We know that God is sovereign and He is good. So, we trust Him, even if there is much around us that would cause fear or doubt. I am not always trusting God. There are Sundays that I show up to say, "Here I am to worship," but I am really just worshipping myself and hoping God will adjust all of His will to suit my desires. But, if I will come saying, "Here I am to trust you," then perhaps I can worship God as God.
Sunday Nights @ 5PM
April 22 – Last session of Spring Equip Classes
April 29 – Power 4 Kids Spring musical
May 6 – Members' Meeting
May 13 – No Activities (Mother's Day)
May 20 – OBU student and CHBC member, Alex Meyer will be preaching
May 27 – Churchwide Memorial Day Picnic
VBS Training
Monday, April 23rd @ 6:30 PM in room 208. VBS is one of CHBC's primary outreaches to the area surrounding our church property. VBS is always a great week, but it takes lots of planning. Join in the training this Monday night to get a head start on making this year the best ever VBS. We have a DHS training for foster parents in our building the week of VBS and are inviting all of those children to be part of VBS. Pray God opens hearts to hear the gospel that week.
Explore CHBC
Explore CHBC is a 3 week course designed to help our guests get to know more about who CHBC is, what we believe, and why we do what we do. If you have been a guest and would like to see more of purpose for CHBC, and hear from the pastor in a more relaxed setting, go to the church conference room on Sunday morning at 9 AM. Pastor Mark will meet you there to lead the class.
Click here to view Sunday's bulletin in English and
Click here to view Sunday's bulletin in Spanish.
Mark D. DeMoss
Equipping…Exalting…Extending
For the Glory of God