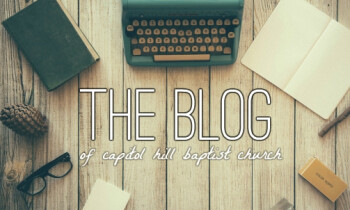 Grateful
God has been good as we have walked the journey of my father's passing, and having his celebration service. There are many things God has done to show us that He is with us. We have definitely felt the prayers of our friends and church family. These are the moments that you realize your faith better be real, and it is a time that you see what a blessing it is to be part of a local church. Thank you, dear church family. So many emails, texts, and phone calls have come our way. And many even came to Borger to be present. What a blessed surprise! Thank you for loving my family well! We love CHBC and are thankful to be able to serve the Lord with you.
Resolutions
Are you living your life intentionally? Do you think about living daily for the glory of God? Jonathan Edwards as a young man thought carefully about how to make his life count most for God's glory, not self-gratification. To assist himself he wrote out resolutions to guide his daily thinking. "Resolved, never to lose one moment of time; but improve it the most profitable way I possibly can."
See below, or click the link to get details and register for our 2nd Annual 1 Church in 2 Languages Marriage Dinner. God has a wonderful plan for marriage. This is a great opportunity to bring friends or relatives that do not attend a church. Every one who is thinking about marriage or is already married is looking for ways to strengthen their relationship. Invite someone you are trying to invest in, and even consider paying for them to join you.
Knights For Christ – Men's Retreat
Join us at Falls Creek for March 5-7 to enjoy fellowship and the teaching of the Shepherd's Conference as we live stream the powerful preaching of an all-star list of pastors and preachers at Grace Community Church in Burbank, California, home church of John MacArthur. Cost is $75, and you can register online or by giving your money to Pastor Aaron, Brian Boone, or Pastor Mark.
It is not too late to get ready for VOM. There will be an informational meeting on February 17th to fill out forms, make payment or just find out the details. Click the title and link to the website for more information.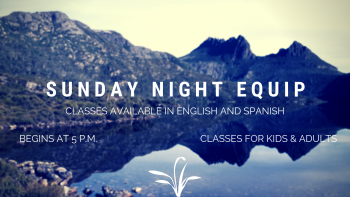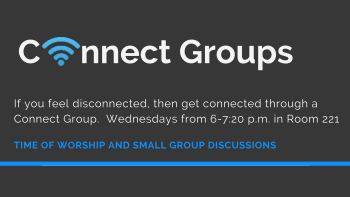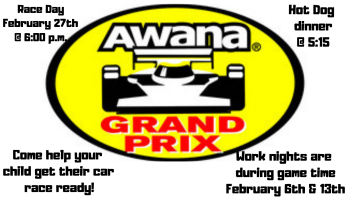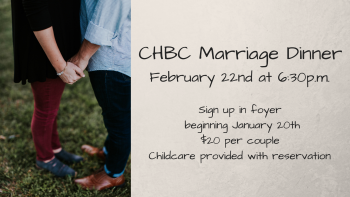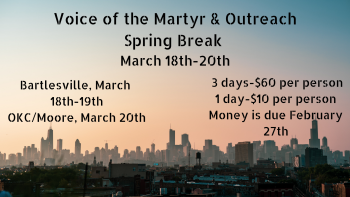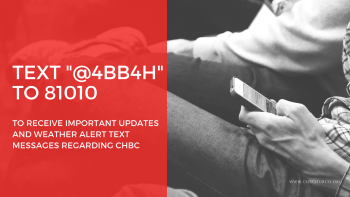 Click here for Bulletin in Spanish
Click here for Bulletin in English
Mark D. DeMoss
Equipping...Exalting...Extending
For the Glory of God