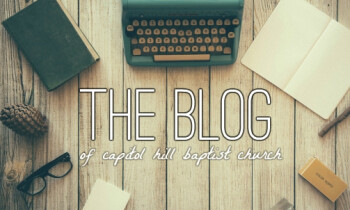 Talk to Your Children
Are your children asking questions about the coronavirus? If they are not, are you talking to them about it? Here is a resource to equip you to answer their questions and talk with them. Pastor Jason and Pastor Mark have both sent emails to you this week with other resources as well. https://www.desiringgod.org/interviews/how-to-talk-to-children-about-the-coronavirus

Sunday School and Worship for April 5, 2020
The church office will be sending an email today, Friday, April 3, with Sunday School and worship information. If you do not receive that email by noon on Friday, please call the church office and speak with Donna, she can forward you this information. Worship will again be on Facebook Live from the Worship Center at 10:15, and on Facebook Live at 5 PM from Pastor Mark's home. Join us by following this link: to CHBC Facebook, or click on this link: https://www.facebook.com/chbcokc/.

Give Online
The Mission of CHBC is to be a church that Glorifies God by Equipping Believers, Exalting Christ, and Extending the Gospel. The way we can meet might be interrupted by an unseen virus, but the mission of the church continues. It can only continue if God's people will continue to be faithful in their giving. Tithes and offerings can be made by mailing in your check, dropping off your gift at the church office during normal office hours (8:30-4:30 Monday-Thursday, 8:30-12:30 Friday), or by giving online. You can give online by following this link to the website: CHBC Online Giving. Or click this link, or copy and paste this URL into your web browser: https://my.e360giving.com/App/Giving/chbchurch. If you need assistance with your online gift, please call the church office and someone can assist you.
Crosstimbers Children's Camp
Do you have a child who is in 3rd-6th grade? If so, have you considered signing them up for our summer camp? You can get more details here: Crosstimbers Children's Camp, or by contacting Cheryl Ross at .

Quotes from Church History
"Prayer is beyond any question the highest activity of the human soul. Man is at his greatest and highest when upon his knees he comes face to face with God." – D. Martyn Lloyd-Jones (1899-1981, Welsh, Protestant Minister)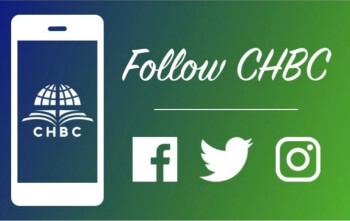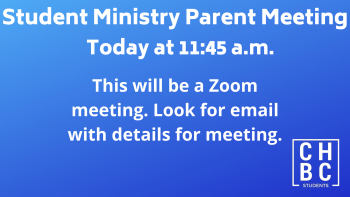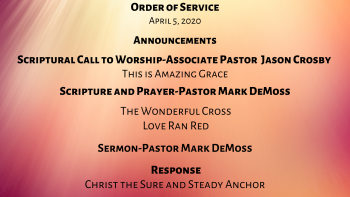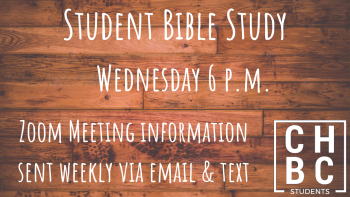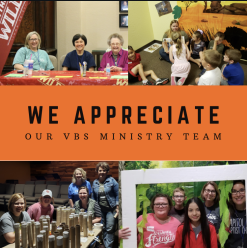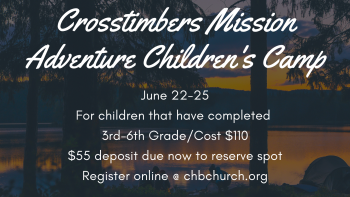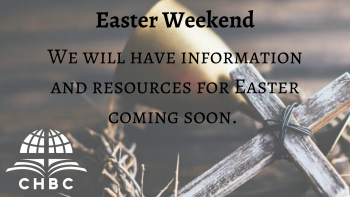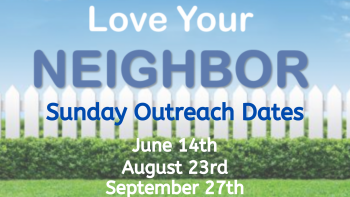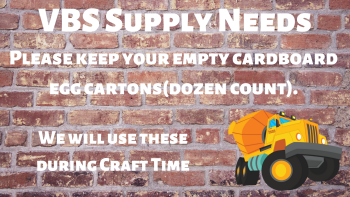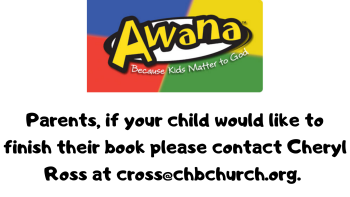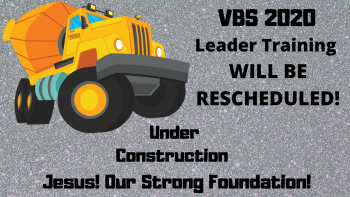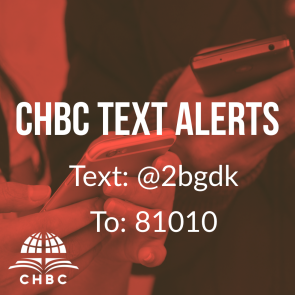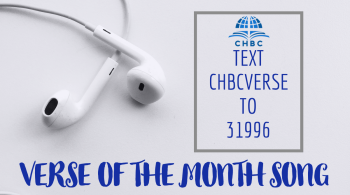 Mark D. DeMoss, Senior Pastor
Equipping...Exalting...Extending
For the Glory of God