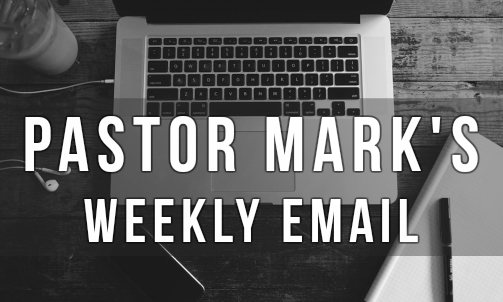 Extend Moore
One of the purposes of CHBC is to Extend the Gospel. In October we have two opportunities to extend the gospel to our community and our neighbors. As we are teaching on Sunday nights on Developing a Culture of Evangelism and Discipleship, we want to act not just learn. On October 27 from 4-7 PM Old Town Moore hosts a community event called Haunt Old Town. Last year we went and had a small presence at the event to attempt to share Christ and to let people know about our church. This year we want a bigger presence. We see this as a place the community is gathering, and we are invited to have a place in the event. So we will be giving out popcorn, providing an inflatable game, and providing a couple of other activities so that we can be there to share Christ. You will hear more on this at our Equip Class this Sunday night.
Have You Thought About This?
I gave a few verses last week that show how God commands us to be who we have become through Jesus Christ. Often times we buy into the lies of who we were, or how the world would like to label us, rather than living in who we have become through the blood of Christ. Reflect on these verses as you prepare to come to worship this week: Here is a link to an online Bible to look up the verses if that helps: Bible Gateway.
Romans 6:14 and Romans 6:12
Romans 6:18 and Romans 6:19
Colossians 3:9 and Ephesians 4:22
Galatians 5:24 and Romans 13:14
Here is a link to last weeks sermon if you want to hear all of this in context: Roman 7:14-25.
Pastor Mark's Top 7: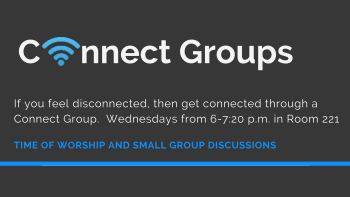 Click here to view Sunday's bulletin in English.
Click here to view Sunday's bulletin in Spanish.
Mark D. DeMoss
Equipping…Exalting…Extending
For the Glory of God