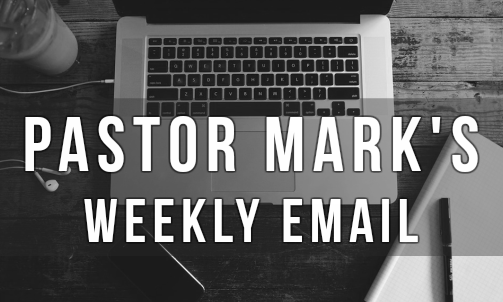 BASH
Volunteer, donate, and pray. The Back to School Bash is just a couple of weeks away. If you have not signed up to volunteer, you can do so at the website. You can also make donations for school supplies. After last Sunday, we still need $3,600 to finish providing the school supplies. And right now, I encourage you to pray that the Lord would use our effort to care for our community as an open door for evangelism. I want to donate for school supplies.
PRAYER
Join the others in our church who have signed up for the Season of Prayer 2018. Register with your email address and receive a message for the next 4 weeks on Monday morning with a short prayer guide. You will be led to prayers of praise, confession, and intercession. My goal is for 100 people to be praying with this guide each week. Register for Season of Prayer 2018 here.
ORDINATION
Sunday at 3:30 all ordained men are invited to join in the Ordination Council for Ryan Ross in the Choir Suite (Room 206). At 5 PM we will meet in the Worship Center for his ordination service. Please join us for this meaningful time of worship, as we set apart Ryan Ross to gospel ministry. See the details here: Ordination Service.
Pastor Mark's Top 6:
Click here to view Sunday's bulletin in English.
Click here to view Sunday's bulletin in Spanish.
Mark D. DeMoss
Equipping…Exalting…Extending
For the Glory of God