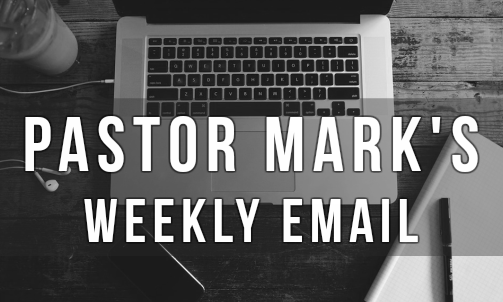 Parking Lot
Repairs have begun on the parking lot to the south. It will be available to us on Sunday, but will not have been top-coated, sealed, or striped. What striping was there will be visible, but some sections will not have visible stripes. Please still use the south lot, but be aware of these changes. We are thankful for the August rain, but it was definitely not expected, so we will work around the weather until all is completed.
Members Meeting
Sunday night at 5 PM we will have our 2nd Quarter Members Meeting. We will hear testimonial from the Back to School Bash as well as discuss the normal reports for church ministry and mission.
Pastor Mark's Top 9:
Click here to view Sunday's bulletin in English.
Click here to view Sunday's bulletin in Spanish.
Mark D. DeMoss
Equipping…Exalting…Extending
For the Glory of God