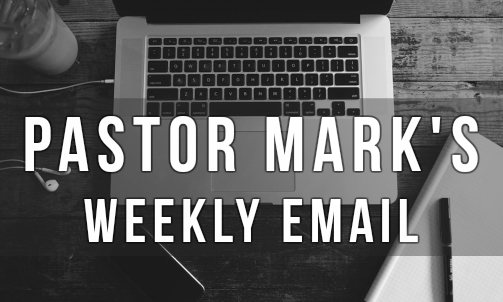 Communication
Communication is tricky. It's always been hard. Think letters, pony express, wire cables, and life before a cell phone! We desire to communicate with you, the church, as effectively as possible. This weekly email, our website, our Sunday AM bulletin, the Facebook page and our Twitter account are the primary ways for you to get the best information about life in the body at CHBC. Make sure the church office has your best email address and current cell phone numbers. If we don't we cannot communicate efficiently.

Mother's Day
Sunday morning we will honor the role of motherhood. But, we will also think more broadly in our sermon about spiritual parentage, or disciple-making. Join us, bring a friend, or invite someone to sit with you that has made a lasting spiritual impact in your life.
Click here to view Sunday's bulletin in English.
Click here to view Sunday's bulletin in Spanish.
Pastor Mark D. DeMoss
Capitol Hill Baptist Church - OKC
Pastor Mark's Top 5