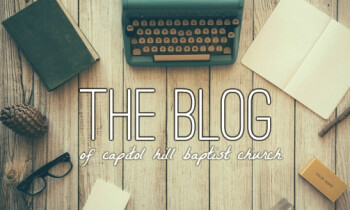 Service Opportunity
CHBC has been remodeling the space known as Solomon's Porch. This area is being enhanced to provide a better place of worship for our Student Ministry and Hispanic Ministry. To allow continued growth in both of these ministries we have expanded the area designated for their worship times; adding new lighting, new sound, and new video technology. Saturday at 1:30 a few men have committed to be present to build a pallet wood wall as the backdrop to the stage. It would be nice if more help could be present. If you would be willing to come and help please contact Pastor Aaron, or just arrive at 1:30. If you have experience with saws and nail guns that is great, but if you are just willing to help carry, lift, or be available that is also needed.
The Light of Christmas
Sunday evening at 5 PM the Worship Ministry of CHBC will be providing a special presentation of Christmas as we continue celebrating the birth of the Messiah. Use this opportunity to come and meditate on the reason Christians should celebrate Christmas, and invite friends, family, co-workers, and neighbors to come enjoy a wonderful night of music and narration of the miracle that is the birth of Jesus.
The Body Gathered
Church is not a place, a building, or a set of programs. The church is the body of Christ. Those who have trusted in Jesus and repented of their sins have been joined to Christ the head, and to one another into one body. The church separated during the week on mission into the world is necessary and good. But, the Lord knew that we needed to be together to encourage one another in love and good deeds (Heb. 10:24-25). Sunday, the day of the resurrection, is the day the early church set aside to gather for singing, Scripture, the ordinances, corporate prayer, and encouragement for one another. The local church gathering together is not ritual, but a necessity. It is like the air we breathe. We may not think about how much we need it, but if we are deprived of oxygen we soon suffer the effect. I look forward to seeing you Sunday.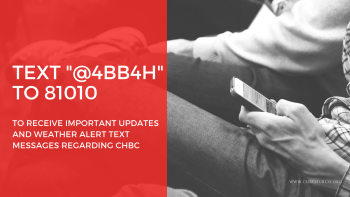 Click here for Sunday's Bulletin in Spanish.
Click here for Sunday's Bulletin in English.
Mark D. DeMoss
Equipping...Exalting...Extending
For the Glory of God