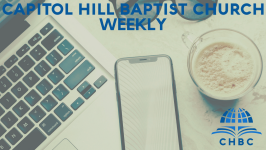 The Mission of CHBC – Equipping Believers
The church exists to teach people to follow Jesus. God's pattern for producing disciples is displayed in the family structure created in the book of Genesis. Parents who have children, who are commanded to teach them and train them about who God is, how to have a relationship with Him, and how to honor Him as Lord. The New Testament church uses that pattern as the epistles teach us we are the family of God, we are to spiritually reproduce, and spiritually parent younger believers, who are all brothers and sisters in Christ. Parenting by teaching the Scripture and living as a model of following Christ. This is why it is important to remember, the church is not a building people meet together in, but a people who gather to worship Jesus Christ as Lord.
Summer Wednesday Ministries
You can learn more at chbchurch.org.
DEFINE – for Children (Activity Center & Preschool Hall)
James – Student Worship (Solomon's Porch)
EXTEND>> – Adult Bible Study (Worship Center)
GriefShare (Room 200)
Love Your Neighbor – Little River Park
Sunday night at 5 PM we will gather as a church body at Little River Park in Moore, at the south end, next to the splash pad and playground. We will sing, have a devotion, and serve hotdogs. Our desire is to meet out in public and minister to those around us by inviting the children and families at the park to have a hot dog with us. Come enjoy fellowship with one another so that the world can see we are disciples of Jesus. "A new commandment I give to you, that you love one another, even as I have loved you, that you also love one another. By this all men will know that you are My disciples, if you have love for one another." (John 13:34-35)
120th Anniversary – August 7, 2022
The Missionary Baptist Church of Capitol Hill was constituted on the second Sunday of August in 1902. That church became known as Capitol Hill Baptist Church. We will mark our 120th Anniversary as an organized, local body of believers on August 7th. The day will include a regular morning schedule. Special displays will be in the hallways to be seen before Sunday School, before Worship, and following Worship. We will have some moments during the morning worship service to mark this special occasion. We will also be serving a catered lunch following the service. You can purchase a ticket for the lunch at a cost of $5 per person and $20 for a family maximum for you and children living in your home. You may purchase tickets in the Foyer or online.
Other Upcoming Activities
July 31 – Love Your Neighbor – Little River Park (5 PM)
August 7 – 120th Anniversary Service and Lunch
August 7 – Camp Big Enough (4-year-old orientation to "Big Church") (8:45 AM)
August 7, 14, & 21 – Explore CHBC – New Member Class (9 AM)
August 14 – Promotion Sunday – Preschool, Children, and Students (9 AM)
August 14 – Sunday School Leadership Rally (4-6 PM)
September 4 – Labor Day Picnic (5 PM)
Scripture of the Month
Romans 4:20-21, "yet, with respect to the promise of God, he did not waver in unbelief but grew strong in faith, giving glory to God, 21 and being fully assured that what God had promised, He was able also to perform." Each week CHBC says aloud a passage of Scripture during our morning worship gathering. This is done for two reasons. First, we are commanded in Scripture to encourage one another with the Word of God. Second, we want to emphasize the spiritual discipline of Scripture memory. Receive a text to your phone with this verse set to music by texting the word "CHBCVERSE" to the number (302) 207-SONG (7664).
Prayer
Pray for one another to press on. Some are tired, some are discouraged, some have been disappointed, and some have failed. Pray for one another.
Philippians 3:14
"I press on toward the goal for the prize of the upward call of God in Christ Jesus."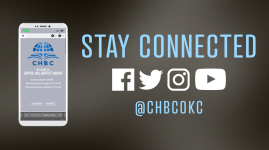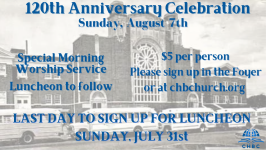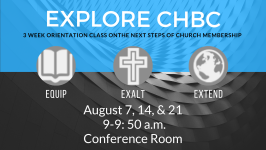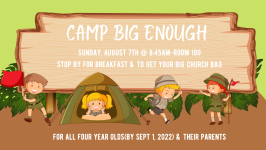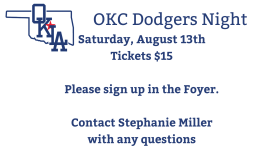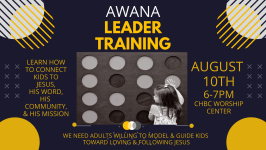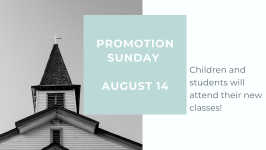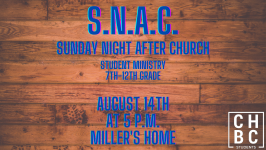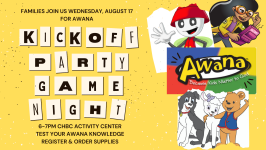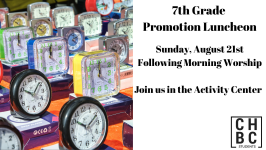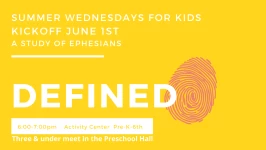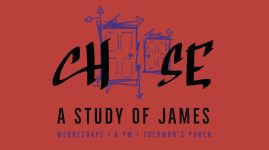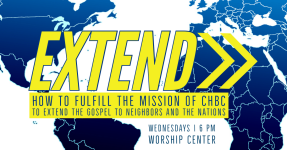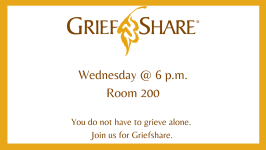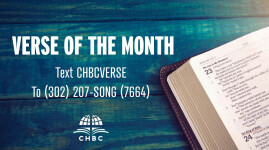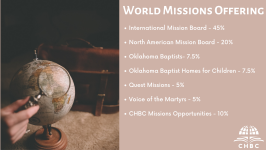 Mark D. DeMoss, Senior Pastor
Equipping…Exalting…Extending
For the Glory of God