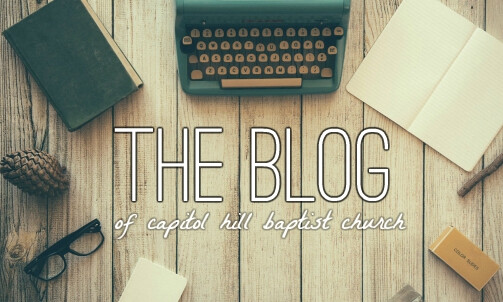 Dear CHBC Family and Friends,
We are looking toward Sunday once again. What awaits you as you arrive for Worship this week?
We should be ready to greet one another warmly as brothers and sisters in Christ. Teachers should be ready to teach God's Word with great patience and instruction.
Our minds and hearts should be longing for the help of expression of praise given by gifted musicians and singers to lead us into worshipful songs.
A visual reminder of the death, burial and resurrection of Christ as new believers are baptized.
A mind of devotion toward the sacred teachings of the Apostles as the Bible is not only read but taught and we are urged to take seriously its claims for our souls.
If you have not taken the opportunity to be involved in one of our evening CHBC Equip classes, let me encourage this for you. The goal of each class is to further equip us for lives of godliness.
Please consider how this might benefit you and might make wise use of your time on Sunday evenings.