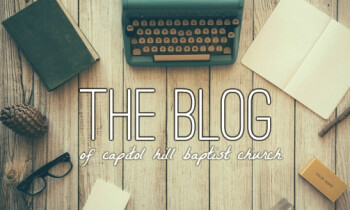 They Have Come Once
Many of you had a friend, neighbor or family member visit with you on Easter Sunday. They have come once, so now just invite them again. Let them know we want them to come back. Maybe you asked some one and they did not come. That is okay, ask again. The enemy wants us to feel weird, awkward or dumb for talking to people about church, Jesus, or the gospel. But it is the most loving, most sincere, most caring thing we could be doing. Stop right now and send a text, an email, or make the call to say, "Hey, thanks for joining our family last week for church. Would you like to join us again this week?" For many people that are not in the habit of going to church, it takes more than one invitation, and it takes more than one visit for church to begin to be a priority or a habit. So, go ahead, ask again.
It is a Command and it is Part of our Purpose - Love Your Neighbor
This Summer we are taking our desire to reach and minister to the greater South OKC Metro from our parking lot to our neighborhoods. Jesus gave us a great command, "to love your neighbor as yourself" (Matt. 22:36-40). We have been asking the question, "What would it look like to do this literally?". Instead of the Back to School Bash this summer we are asking you to be part of a gospel strategy called Love Your Neighbor. You can find out more by following this link to our website: Love Your Neighbor. Host and Co-hosts have been assigned. They will be asking for others to provide food, canvas neighborhoods, and be on the prayer team. As with all mission efforts it takes the members of the church to go, support, and pray. Every one of us should be doing one or more of these as we attempt the bold move of saturating OKC with the gospel.
Members' Meeting
Sunday night at 5 PM we will be having our Equip Classes and our Members' Meeting. Join us in the Worship Center.
Resolved
My mom used to tell me, "If you cannot say anything nice, don't say anything at all." Simple advice that I wish I would follow more often. Jonathan Edwards resolved in his conscience, "Resolved, never to speak evil of anyone, so that it shall tend to his dishonor, more or less, upon no account except for some real good." James 3: 5-6 says, "So also the tongue is a small member, yet it boasts of great things. How great a forest is set ablaze by such a small fire! And the tongue is a fire, a world of unrighteousness. The tongue is set among our members, staining the whole body, setting on fire the entire course of life, and set on fire by hell." Let's take care what we say.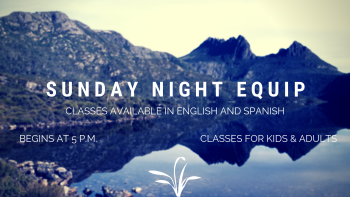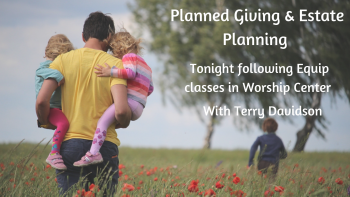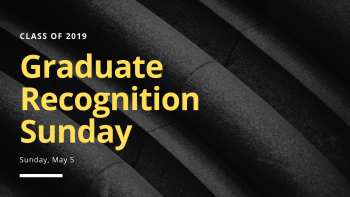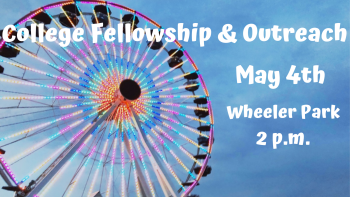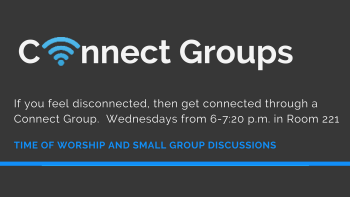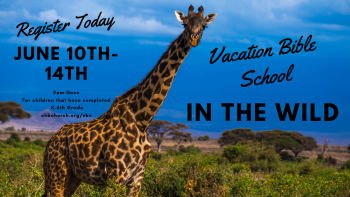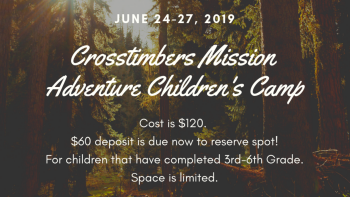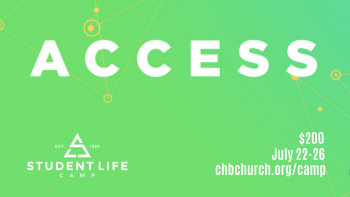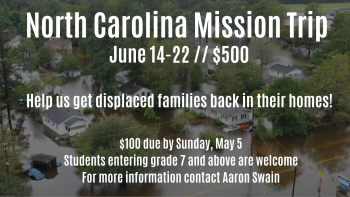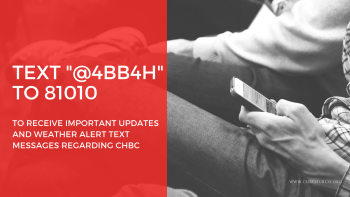 Click here for Bulletin in English
Click here for Bulletin in Spanish
Pastor Mark D. DeMoss
Equipping... Exalting... Extending
For the Glory of God