CHBC Weekly for June 10, 2022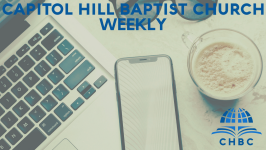 The Mission of CHBC – Centrality of the Scriptures
CHBC is Capitol Hill Baptist Church. We are a church. By definition, a people who are covenanted together by the gospel to worship God and make His glory known on the earth. How do we know what who we are and what we are supposed to do? God revealed His purposes for the church in the Bible. That is why one of the foundations upon which our church is built is the Centrality of the Scriptures. Do not be confused: the church is not a building people meet together in, but a people who gather to worship Jesus Christ as Lord.
Platform Remodel
The Choir Risers have been shipped and will arrive at the church on Thursday, June 9. We will install them after VBS is over, and they will be in the choir loft for the first time on June 19, 2022. We are still waiting for updates from the carpet manufacturer.
Summer Wednesday Ministries
Summer brings new opportunities for ministry and discipleship. We want you to know how the church will continue the work of equipping, exalting, and extending on our summer Wednesday nights. You can learn more at chbchurch.org.
DEFINE – for Children (Activity Center & Preschool Hall)
James – Student Worship (Solomon's Porch)
EXTEND>> – Adult Bible Study (Worship Center)
GriefShare (Room 200)
Men's Fraternity (Room 214)
Falls Creek – July 18-23
Cost is $150. You can register any student who has completed 7th-12th grade for the 2021-2022 school year. Register online at CHBC Falls Creek 2022
CHBC Mission Opportunity – OKC Sports Camp
OKC Sports Camp will be held on July 12-13. We need you to serve as a missionary to the OKC community by serving in registration, food and drink preparation, as a team leader, or as a coach. Please see members of the Mission Team: Susan DeMoss, Pastor Henry Chan, Keo Chan, Ashly Meget, or Terry Davidson. OKC Sports Camp is a sports engagement camp designed to introduce children to Jesus Christ using sports as a platform for the gospel. Cost of this Mission Event will be announced soon.
Scripture of the Month
Mark 12:30-31, "and you shall love the Lord your God with all your heart, and with all your soul, and with all your mind, and with all your strength.' 31 The second is this, 'You shall love your neighbor as yourself.' There is no other commandment greater than these." Each week CHBC says aloud a passage of Scripture during our morning worship gathering. This is done for two reasons. First, we are commanded in Scripture to encourage one another with the Word of God. Second, we want to emphasize the spiritual discipline of Scripture memory. Receive a text to your phone with this verse set to music by texting the word "CHBCVERSE" to the number (302) 207-SONG (7664).
A Moment in Church History
On June 9, 1834, William Carey died in India. He was a Baptist, and became known as the "Father of Modern Missions." Learn more about what happened on this date in church history by following this link: Today in Church History.
Prayer
Pray for a heart that looks with expectation toward the return of Christ.
Matthew 7:13-14
"Enter through the narrow gate; for the gate is wide and the way is broad that leads to destruction, and there are many who enter through it. For the gate is small and the way is narrow that leads to life, and there are few who find it."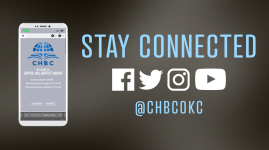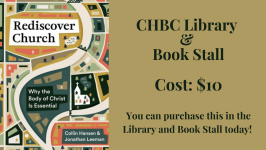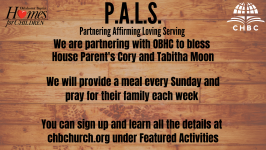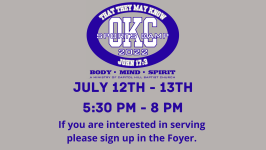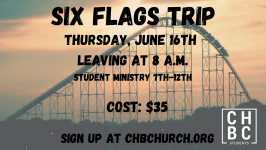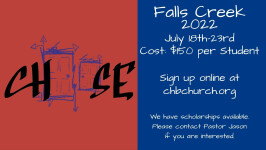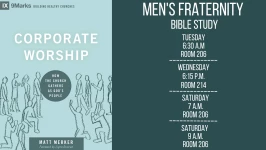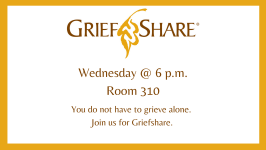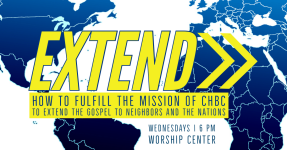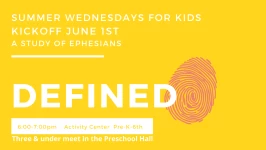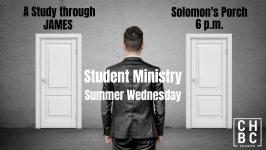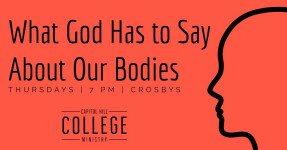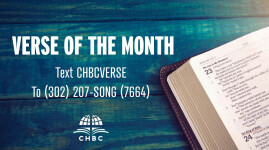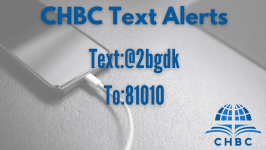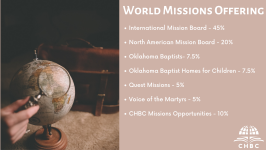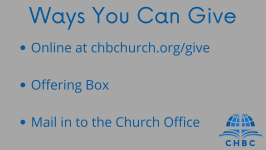 Mark D. DeMoss, Senior Pastor
Equipping…Exalting…Extending
For the Glory of God