Pastor Mark's Weekly E-Mail 02-16-18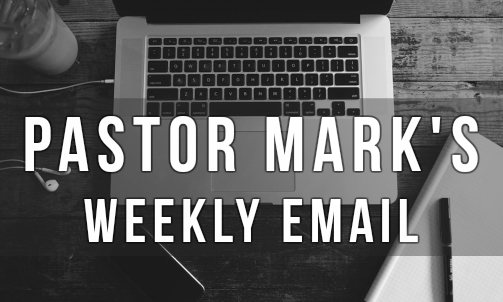 1 Church in 2 Languages
That is the way Capitol Hill functions every day. We are one body of believers sharing one purpose for the glory of God. Every other month when we celebrate the Lord's Supper we spend our worship time together. It is always a blessing to express worship to God in two languages, and to have our entire church family together in one room at one time. It is with great anticipation that we look forward to worshiping as 1 Church in 2 Languages this Sunday morning.
Worship Pastor Search Process
The Personnel Committee submitted a list of names to our deacons last week. The Deacon Body met and approved the list. From that list five names will be submitted to the church for approval, after they have been contacted regarding their willingness to serve. Once five church members have agreed to serve if elected, then a Special Called Member's Meeting will occur in which we can elect a Search Committee. Continue praying for the Lord to select the right people to serve on this committee, and for His direction in the process of calling a new pastoral staff member.
Voice of the Martyrs
Every year we have taken groups to serve at the Voice of the Martyrs (VOM) Headquarters in Bartlesville, Oklahoma. This trip always coincides with Spring Break for our schools. This year the trip is March 19-21. Details and registration are on the website. Just click on this link: VOM. There will be an informational meeting this Sunday after the morning service. Payment deadlines, and a volunteer form are accessible on the website.
Equip Classes
CHBC Spring Equip Classes started last week. Equip Classes serve the purpose of multi-generational learning and discipleship. Each class is designed to not only foster greater understanding of the Bible as it relates to a specific area or topic, but to bring together people of different ages from across the church family. The classes are also a way for you to bring a lost friend, or unchurched person to begin interacting with your church family in a smaller and relaxed setting. You can see the list of classes by following this link: CHBC Equip Classes.
Click here to view Sunday's bulletin in English Click here to view Sunday's bulletin in Spanish
Mark D. DeMoss
Equipping…Exalting…Extending
For the Glory of God