Pastor Mark's Weekly E-Mail 03-09-18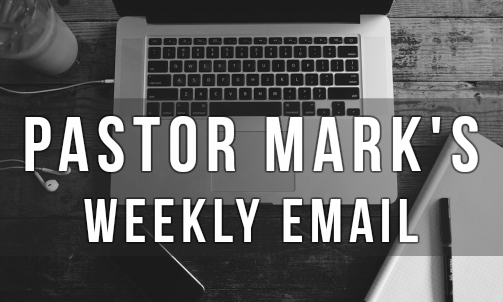 Search Committee
Sunday morning after your Sunday School Group we will gather in the worship center to worship Christ and hear from God through His Word. Who are you praying for, and who are you inviting to join you in your group or to sit with you in worship. Following the morning worship service we will vote to select members to serve on our Worship Pastor Search Committee. The nominees who agreed to serve if elected are: Angie Baird, Casey Miller, Gary Parks, Whitney Steger, and Danny Whitmill. Please be in prayer for the Lord's direction as you come to this time together.
Equip Classes
Classes resume this Sunday night. If you have not already been a part of one of these groups, this would be a good time to start. The purpose of Equip Classes is to further discipleship in particular areas of life and knowledge, while participating in a smaller learning environment with people from different age groups. Equip Classes allow our staff to bring teaching to us on a variety of subjects addressed in the Bible, and for different generations to build relationships with one another while benefiting from one another's life and experiences. Use this link to read about our classes: Equip.
Second Sunday
If you are a guest to CHBC, each Second Sunday our Senior Pastor is near the coffee station from 9:45-10:10 to greet you and hand you a gift. Join him there to introduce yourself, or to ask questions about CHBC. He wants to be able to meet and begin to know you and your family.
Click on the title above to read about other special events at CHBC. Coming soon we have our Good Friday service with Emmaus Baptist Church, a special concert, mission trips, and camps. You can always find out more at www.chbchurch.org.
Click here to view Sunday's bulletin in English.
Click here to view Sunday's bulletin in Spanish.
Mark D. DeMoss
Equipping…Exalting…Extending
For the Glory of God