Pastor Mark's Weekly E-Mail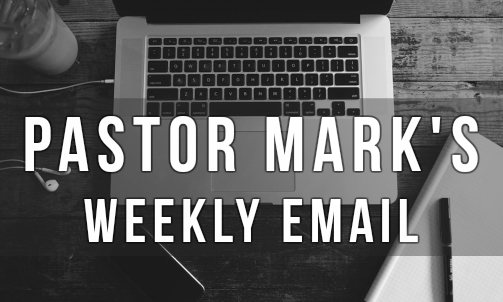 Here are three core values at CHBC, and how ministries formed around them:
Groups
We value small groups at Capitol Hill. Our Sunday School Groups on Sunday mornings are the best way for you to find community in a small group. Meeting just prior to our worship service, these groups allow you to study God's word with others similar to yourself. All of us searching for answers about life, for our place in the God's world, and for meaningful relationships with others. If you are involved in a Sunday School Group already consider inviting a friend to come with you and experience the life transformation that happens when Christians sit together under God's Word, and do life together. 9 AM every Sunday morning.
Marriage
Singleness is a gift of God, and one that we value in the body of Christ. But, we honor marriage and work to strengthen marriages through Capitol Hill, because marriage is a picture that God chose to use to help us understand our relationship as the church to Christ (Eph. 5). So, throughout the year we attempt to find ways to equip and encourage couples on the way to marriage, or who are already married. Every marriage can be strengthened to the glory of God, whether in its first year or 61st year. Always and Forever is a marriage event with a dinner and speakers for both English and Spanish speaking couples. Join us February 16 at 6:30 PM. More information is available by clicking on this link: Always and Forever Registration.
Worship
Every Sunday morning the CHBC family meets together for worship. These worship times are designed to praise and proclaim. We sing and pray to show honor and praise to the Heavenly Father for sending His Son, Jesus Christ to be the redeemer of our sins. We proclaim the truth of the gospel through the power of the Holy Spirit in the reading of Scripture, the celebration of the ordinances of Baptism and the Lord's Supper, and the preaching of a sermon from the Bible. Be present faithfully to enjoy the ministry of God's Spirit working through the gathered church, and invite friends and neighbors to come and sit with you on a Sunday very soon.
Click here to view Sunday's bulletin in English Click here to view Sunday's bulletin in Spanish
Mark D. DeMoss
Equipping…Exalting…Extending
For the Glory of God