Pastor Mark's Weekly Update February 13, 2020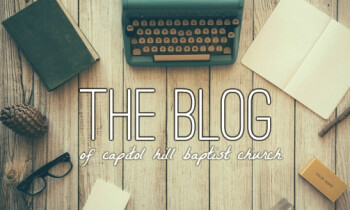 Guatemala
Dates: July 3-10. The cost will be approximately $1200. Deadline for registration, and first meeting will be February 18, 2020 at 6:30 PM in Room 214. The CHBC Guatemala team will be providing support and encouragement to our local partner, Jeovany Lopez, and his new pastoral duties at Iglesia Bautista de Tessalonica; will visit rural schools to share the gospel and encourage the teachers in the endeavor to educate the rural children of Guatemala; and will share the gospel in homes in the ongoing effort to see a new church plant in Lo de Lac, the home village of Pastor Isaias.
Ordination Service – March 1, 2020
CHBC is planning to ordain Jason Crosby on the evening of March 1, 2020. The ordination council will meet during the afternoon at 3:30 PM. Any ordained ministers or deacons of CHBC are invited to participate in the council, and in the laying on of hands that will occur during the ordination service. Jason has been preparing for ordination the last year and has completed the preliminary process in order to be considered for ordination. All are invited to attend the service that will take place at 5 PM.
Men's and Women's Bible Studies
Why does CHBC offer Bible studies specific for men and women apart from Sunday School? We believe that offering Bible study opportunities throughout the week in open groups allows people greater opportunity for service and discipleship. These groups meet at a variety of times, and in a variety of locations with the attempt to meet the varying needs of people who desire to strengthen their walk with Christ, and to develop deeper relationships with other believers. You can see the times and schedules of the meetings on the church website by clicking here on: CHBC Men's Fraternity; or the Events List of the CHBC website for a variety of weekly women's Bible studies.
Quotes from Church History
"Gospel-holiness will not save us; it must be the righteousness of God by faith." – Benjamin Keach (1640-1704, English Particular Baptist)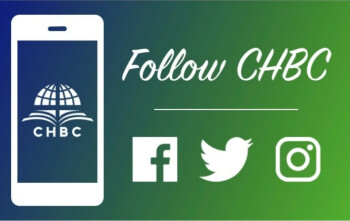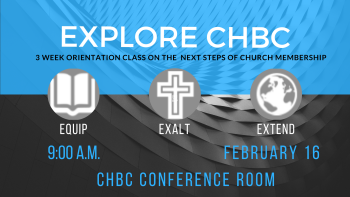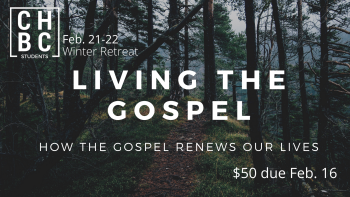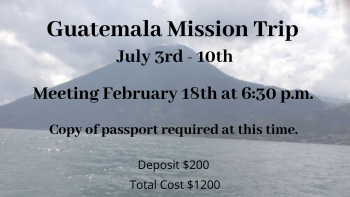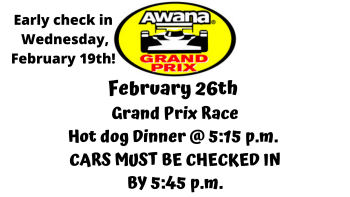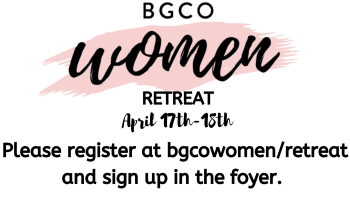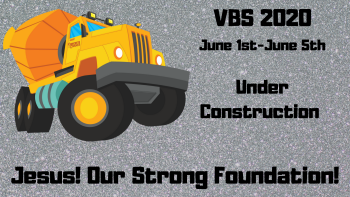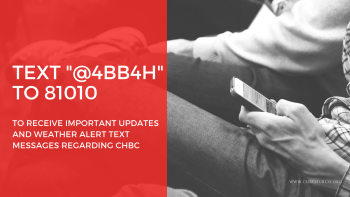 Click here for bulletin in Spanish.
Click here for bulletin in English.

Mark D. DeMoss, Senior Pastor
Equipping…Exalting…Extending
For the Glory of God