Pastor Mark's Weekly Update October 31, 2019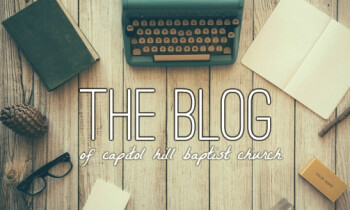 ENGAGEnow – November 1-3
Students

Friday night meet at CHBC Activity Center and Solomon's Porch at 9:30, or when your school football games end. Snacks will be served, and the movie, "God's Not Dead, 2" will be shown before leaving for host homes. Questions can be addressed to Jason Crosby or Alex Meyer.
Saturday morning students will meet at 10 AM at CHBC Activity Center for games and lunch, and then downtown to observe how many different worldviews are evident in our society today. Student leaders will be with the students and helping them learn to identify different worldviews.
All ENGAGEnow Registrants
Saturday afternoon at 3 PM ENGAGEnow Conference begins in the CHBC Worship Center. A full schedule is on the website at ENGAGEnow Registration. The purpose of the conference is to equip the church to interact with the culture, by establishing our confidence in the reliability of the Scriptures. You can find more information and a link to registration via the church Facebook page and Twitter account: facebook.com/chbcokc; @chbchurch_okc.

First Sunday – Pastor Tyler Neighbors
This will be our first Sunday with Pastor Tyler. Let's all be present to show our support for the future of the worship ministry under his leadership.

Fall Back
Before you go to bed Saturday night set your clocks back one hour.

Operation Christmas Child – Samaritan's Purse
Operation Christmas Child is a way to spread Christmas joy to children all over the world, by sending a gift and the good news of Jesus Christ. Pick up the instructions under the TV in the main hall, use a shoe box from home, or one provided by the church, fill it according to instructions, and bring it back to the church. We will collect them until Sunday morning, Nov. 24. You can learn more at this link: Operation Christmas Child.

Men's Ministry Breakfast
November 9 at 8 AM. All men are welcome to join together for a time of fellowship, breakfast and a devotion from our pastor.

Explore CHBC – Membership Class
Membership is biblical, and it matters. Come to this three-week membership orientation about CHBC. Classes begin Nov. 10 at 9 AM. All classes will meet in the CHBC Conference Room. Ask a Greeter for directions.

Thanksgiving Fellowship Meal
The annual church Thanksgiving dinner will go through a few changes this year. There will be no cost this year to attend the meal. The church will provide the meat, bread, drinks, and pecan and pumpkin pie. Church members please bring sides, salads, or additional desserts for the evening meal. The focus of the evening will be on fellowship and emphasizing the World Mission Offering. We hope you, your friends, and family will join us for a wonderful evening of fellowship.

Christmas at CHBC


December 1 – following the AM worship service help decorate the church for Christmas
December 8 – 5 PM – Power 4 Kids Christmas Musical
December 15 – 5 PM – Adult Worship Ministry Christmas Program
December 24 – 5 PM – Christmas Eve Worship Service
Resolved
"Resolved, to cast away such things, as I find do abate my assurance." (Edwards, 1723) Think about what might cause you to question the sincerity of your commitment to Christ? Why not rid yourselves of those things that would cause you or others to doubt whether you are genuinely converted to Christ?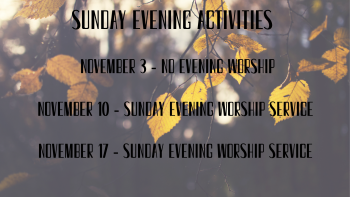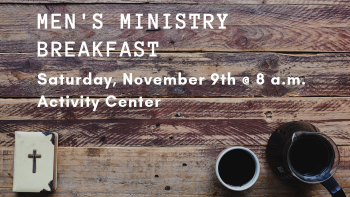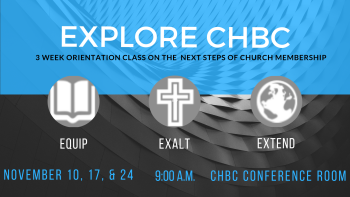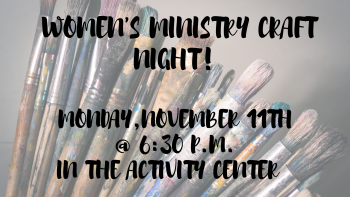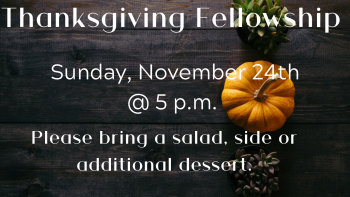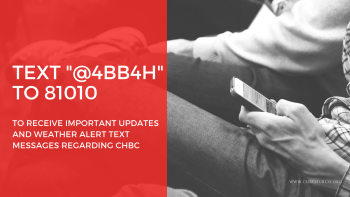 Click here for bulletin in English.
Click here for bulletin in Spanish.

Mark D. DeMoss, Senior Pastor
Equipping…Exalting…Extending
For the Glory of God