Sunday School Resources for April 11, 2021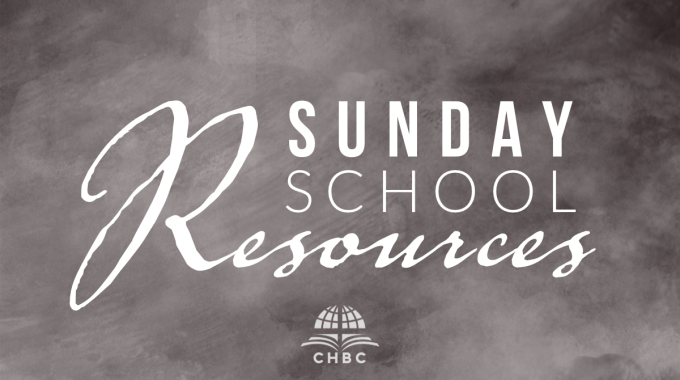 Sunday School groups at CHBC are strategically designed for teaching, outreach, and ministry. Sunday School Teachers teach people the Bible, but they also facilitate ministry care between church members. It is in our small groups that we learn about one another's needs, and where we can effectively strategize to meet those needs, or to gather in prayer for God to meet our needs.
If you will not be joining us in person because of COVID-19, we have this provision for you to keep studying at home. If you would like us to get your Sunday School material to you for at home study, please contact us at 405.799.9799. We are still including as an attachment to this email a printable version of the study from Capitol Hill Baptist in Washington DC, for those of you who were using that material, or for those who would like to begin using that study.
Sunday School Curriculum for April 11, 2021
Systematic Theology Lesson and Handout (A study for you to use at home, from the Core Seminars at Capitol Hill Baptist in Washington DC.)
Mark D. DeMoss, Senior Pastor