Wednesday Night Services and Ministry Reminder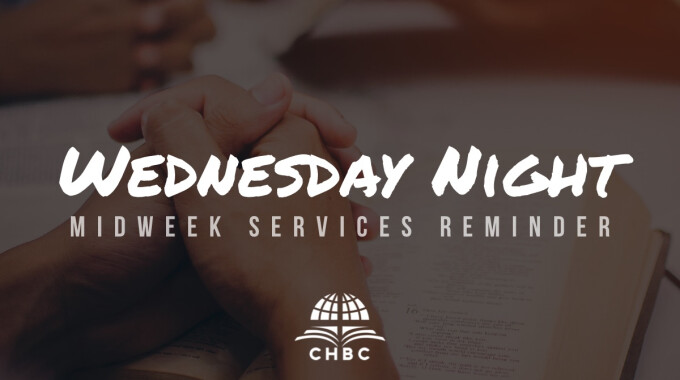 Dear CHBC Family and Friends,
Tonight, Wednesday, January 5, 2022, we resume most of our regular midweek services and ministries. We hope you had an enjoyable holiday season, that you are rested, well, and ready to engage in the regular routine of daily life. Part of that routine for CHBC is what happens Wednesday and Thursday nights.
Wednesday Night
AWANA – 6 PM (check-in next to the Worship Center)
Student Ministry Worship – 6 PM
Hispanic Ministry Bible Study – 6 PM (Room 204)
Adult Bible Study - Lessons for Living – 6 PM (Room 223)
Worship Choir Rehearsal – 7:30 PM – (Choir Suite, Room 206)
Thursday Night
College Ministry & Young Adult Ministry Bible Study – 7 PM ( Crosby's Home)
Mark D. DeMoss, Senior Pastor