Mission & Purpose
The South Metro Fine Arts Academy is a ministry of Capitol Hill Baptist Church that exists to promote the gifts of the arts, as well as a response to the Giver of these gifts. We seek to provide a teaching environment of encouragement and care.
Music Instruction
We offer private instruction to all ages in piano, guitar, voice, bass, drums, violin, and other instruments. The fall and spring semesters are 15 weeks long. Each class meets for 30 minutes each week. The enrollment fee is $25. The tuition fee is $260. Summer semester fees are noted below.
Lessons are available Monday, Tuesday, Thursday, and Friday from 2:00 to 8:00 pm and Wednesday 2:00 to 6:00 pm, depending on availability.
Lessons will emphasize reading music, ear training, music theory, and technique. We teach beginning, intermediate, and advanced. All music will be provided. A recital will be held in the Spring.
Art Instruction
Private Art Instruction Lessons are 45 minutes. We offer painting, drawing, sculpting, ceramics, or a combination, with custom tailored curriculum for each student. Private art is $25 for registration and $280 for 15 weeks of lessons.
Group Art Instruction Lessons are 45 minutes. Students will learn basic principles including texture, color, value ,etc. We offer painting, drawing, sculpting, ceramics, or a combination with curriculum tailored for each student. Group art is $25 for registration and $205 for 15 weeks of lessons.
Summer Semester 2018 Info
The Summer semester for the Academy will begin on June 4 and continue until July 31 on Mondays and Tuesdays only. We will not meet on July 2-3. All lessons require a $25 enrollment fee plus tuition - Private Music Lessons $135, Private Art Lessons $150 and Group Art Lessons $110.
Fall semester 2018 info
The Fall semester for the Academy will begin on August 13 and continue until December 7. We will not meet September 3-4; October 17-19; and November 19-23.
spring semester 2019 info
The Spring semester for the Academy will begin on January 7 and continue until April 26. We will not meet March 18-22. Spring recitals will be held May 2, 3, and 4.
---
Academy Staff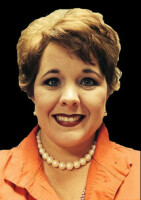 Angie Baird
SMFAA Director
E-Mail:

Angie grew up in Enid and graduated from Southwestern Oklahoma State University in 1996 earning a Bachelor of Science in Office Administration and a minor in Management. She met her husband Jason there and together they have two girls, Emma and Lindsey. Because of her love for people and the fine arts, she helped start the Academy in 2002 and has worked as the SMFAA Director or Financial Administrator since that time. She also works full time as a realtor. She has played the clarinet for over 30 years and enjoys playing in their church orchestra, as well as singing in the choir. She and her family are members of Capitol Hill Baptist Church.
Cindy Whitaker, Piano
Cindy grew up in the Oklahoma City area and graduated from the University of Central Oklahoma with a degree in Communications. She has taken piano lessons for approximately ten years and has had the honor of participating in Guild and the Clavinova Festival. She attends Redemption Church where she plays for their worship services. She has been working at the SMFAA since 2013.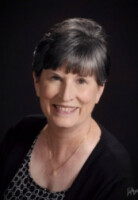 Lahoma Rosser
Piano & Voice Teacher
E-Mail:

Lahoma graduated from the University of Central Oklahoma where she earned her Bachelor of Music Education Degree and Master of Music Education. She was a music teacher in the public school system for over 29 years. She has been teaching piano and voice through the Academy since 2006. She also served as the SMFAA Director for 4 years. She and her husband Jim have three children and 6 grandchildren. They are members of Capitol Hill Baptist Church.
Tuesdy Dadulo, Art Teacher
Tuesdy was raised in Louisiana and received her Bachelors of Fine Arts in Studio art from Oklahoma Baptist University in 2005. She has been involved with art since age eight and realized her love for teaching through the children's ministry program at her church. She has been teaching art full time at Christian Heritage Academy for 2 years and at the SMFAA for 10 years. Tuesdy lives in Oklahoma City with her husband, John Mark and daughter Ellie.
Cory Moon, Guitar
Cory holds a Bachelor of Arts in guitar performance with advanced studies in improvisation and contemporary music theory, has vast experience in performing and has been teaching guitar for 9 years. He and his wife Tabitha have two children and she is employed with the Baptist Homes for Children. They are members of Capitol Hill Baptist Church.
Kaelea Crowell, Piano and Art
Kaelea is a senior at UCO and will be graduating with a Bachelor Degree in Strategic Communication and a Minor in the Photographic Arts. She was trained and competed in classical piano for seven years. In 2011, she was chosen as one of twelve Oklahoma students who attended the Oklahoma Art Institute summer camp at Quartz Mountain on a photography scholarship. She has also competed in multiple art contests, winning several ribbons for photography and art including 2nd in State for Best Pencil Drawing. She enjoys teaching her students how to express their individuality through their artwork. Students learn all mediums of art through different techniques and projects. Each class is designed to fit the personal needs and wants for each artist.
John Mark Dadulo, Drums
John Mark holds an undergraduate degree from Oklahoma Baptist University and the University of Central Oklahoma. He received formal training in music at OBU and performed with the jazz orchestra and jazz combo for 5 years. He has a diverse style in music ranging from Jazz and Latin to Contemporary Rock and teaches both drum set and auxiliary percussion. John Mark is passionate about teaching and desires to impact the lives of students by making them better musicians. He currently plays drums at his local church. John Mark lives in Oklahoma City with his wife Tuesdy and daughter Ellie.
Ginny Pass, Voice and Violin
Ginny has a MA in Christian Worship from the Institute for Worship Studies and is the Music Director at Moore 1st UMC. She enjoys playing the violin for various venues in the community and has been with the academy since 2016.
Daniela Obando, Piano
Daniela grew up in Oklahoma City and is currently majoring in Music at Oklahoma City Community College. She plans to transfer to Southwestern Oklahoma State University and obtain a degree in Music Therapy. She has been teaching with the Academy for a year.
Ken James, Guitar
Ken has played the guitar for more than 50 years and has taught for over 20 years. He is able to teach at all levels. He also plays bass, drums, banjo, mandolin, harmonica, and keyboard. He's played in a number of bands, playing a variety of instruments and performing a variety of musical styles. He is proficient at recording and has a home studio. He taylors each lesson to the particular student, recognizing where the student is in their ability and what knowledge and skills will benefit them most at the time.