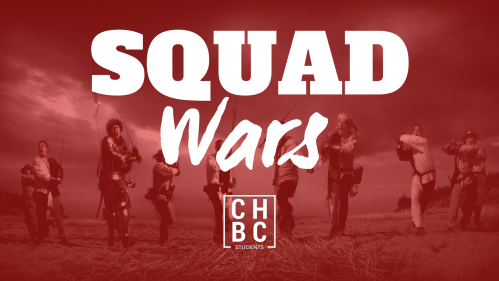 We've got some team competition happening this summer!
We've divided all of our students into squads that will compete on Wednesday nights throughout the summer for prizes. Extra points go to teams who invite first time guests.
To find out which team you are on, check out the list on the wall in Solomon's Porch.
Squad Wars Point System
Wednesday Attendance: 10 points
Wear Team Colors: 10 points
Bring First Time Guest: 100 points
Win First Place in Game: 100 points
Win Second Place in Game: 50 points
Win the Hype Award: 25 points
Read this book on Esther: 500 points
Read this book on Esther: 500 points
These points will be awarded each Wednesday night. If you bring a guest who's never attended on Wednesday night, they will be placed on your team!