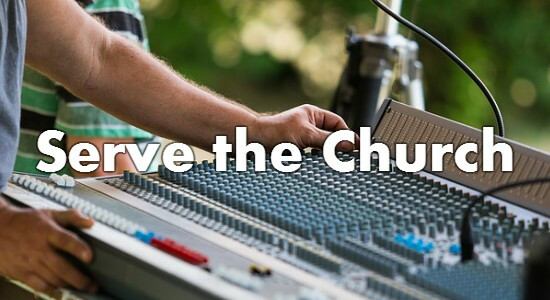 Next Steps - Serve the Church
Every Christian Has a Gift or Ability That is Needed
1 Peter 4:10 says, "As each one has received a special gift, employ it in serving one another as good stewards of the manifold grace of God."
If you are a Christian, God has given you at least one spiritual gift. The number of spiritual gifts that exist are probably endless, but some of the examples in the Bible of spiritual gifts include teaching, serving, hospitality, faith, administration, giving, service, exhortation, discernment, and wisdom.
God has equipped you with gifts, abilities, talents, and skills that He desires for you to use to serve the body of Christ!
However, many people spend too much time trying to identify what their "gift". But often the answer is right before your eyes. What are you good at? What do you enjoy doing? What are you asked to do by your pastors or other church leaders? What needs are present? Jump in and serve wherever there is a need, and you'll quickly find out where your giftedness is.
Baseline Service for all Christians
Sometimes Christians think that "real" service in the church includes a title, a position, a name tag, or an office. But that's not true at all! As you read the Bible, there are just under 60 "one-another" commands. These are commands that are given to Christians for how they ought to interact with one another. Below is a quick sample:
Love one another (John 13:34)
Honor one another above yourselves (Romans 12:10)
Live in harmony with one another (Romans 12:16)
Accept one another, then, just as Christ accepted you (Romans 15:7)
Serve one another in love (Galatians 5:13)
Forgive one another (Ephesians 4:32)
Teach one another with psalms, hymns and spiritual songs (Ephesians 5:19)
Offer hospitality to one another without grumbling 1 Peter 4:9
Don't grumble against each other (James 5:9)
These commands are for all Christians. So before looking for a position, a title, or a job with a name tag, just look up all of the "one another" commands in Scripture and start doing those immediately!
In fact, if every Christian would begin obeying these commands, the life and ministry of the local church would be immediately transformed!
Service Opportunities at CHBC
Below are some of the common service opportunities that are available at CHBC. Contact a pastor or ministry leader if you are interested in serving in one of these areas.
Children's Sunday School Teacher
AWANA Ministry helper
VBS helper
Worship Choir; Praise Team
Worship Band
Orchestra
Audio/Video/Lighting Technician
Welcome & Greeter Team
Student Ministry small group leader
Student Ministry Sunday School Teacher
Student Ministry event sponsor
Safety Team
Media Center/Bookstore volunteer
Transportation Team
Missions Team
Hospitality/Kitchen/Decoration Team