Student Life Summer Camp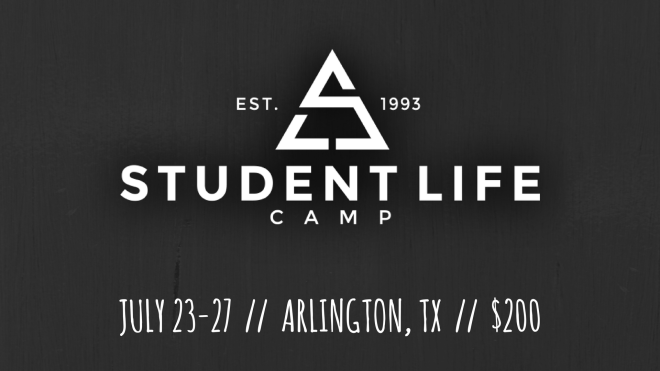 Monday, July 23, 2018, 7:30 AM - Friday, July 27, 2018, 4:00 PM
Date: July 23-27
Speaker: JR Vassar
Worship Leader: Stephen Miller
Location: Arlington, TX
Theme: I AM: A Study of The Holiness of God
Cost: $200 paid to CHBC due Sunday, July 8
Addition expenses: Bring money for two fast food meals + incidentals throughout the week (snack bar, t-shirts, CDs).
Packing List
Pack lightly!
Bible, notebook, pen
Athletic shoes, socks, shorts, and shirts for afternoon games and activities
Sunscreen
Toiletries, soap, deodorant, toothbrush, toothpaste, personal hygiene items (deodorant, please)
Towel, wash cloth, shower shoes
Pillow, single sheets, blanket (or sleeping bag)
Clothing Guidelines
No have inappropriate or suggestive graphics or words
Shorts or skirts should reach finger-tip rule
No tank tops, spaghetti straps, sleeveless shirts
No shirts that are cut low or that reveal midriffs
No tight-fitting clothing
Schedule on 7/23
7:30 am arrive and load bus
8:00 am depart for Arlington

Schedule on 7/27
4:00 pm arrive back at CHBC
Required Paperwork:
Student Life Waiver (must be notarized!)
CHBC Medical Release (must be notarized!)
These forms are also available outside of Solomon's Porch.
A notary public will be available after the worship service on 6/24, 7/1, and 7/8 to notarize your forms.