Student Ministry Winter Retreat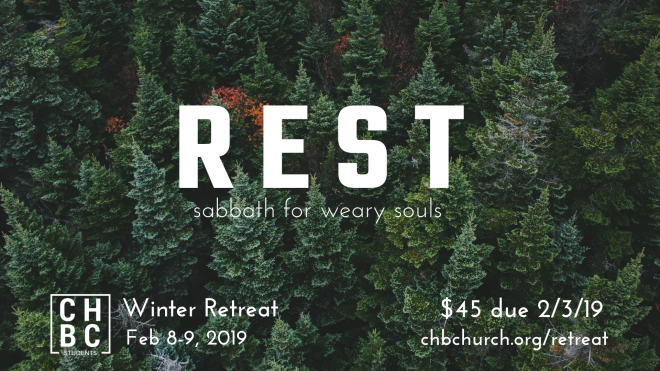 Friday, February 08, 2019, 6:30 PM - Saturday, February 09, 2019, 10:00 PM
Rest.
In a world filled with unrelenting schedules and constant distraction, we need rest. Not laziness. Not mindlessness. But true Sabbath. Time to stop, rest, and reflect on God and his kindness towards us. Time to remember that God is God and that we are not. Our hearts need it. God commands it. And we're going to do it. We are going to rest in Christ.
Join us at Falls Creek on Feb 8-9 for our Winter Retreat - REST: Sabbath for Weary Souls.
Cost is $45 due 2/3/19.
We will leave the church at 6:30 pm on Friday and will return around 10:00 pm on Saturday night.
Be sure to pack:
Bible, pen
Pillow, blanket/sheets/sleeping bag
Toiletries, towel, and shower supplies
Warm clothes for outside activities
Board games, musical instruments, athletic gear, devotional books to read during free time
Money for one fast food meal on Friday
Please sign up here.