Graduate Recognition Sunday 2019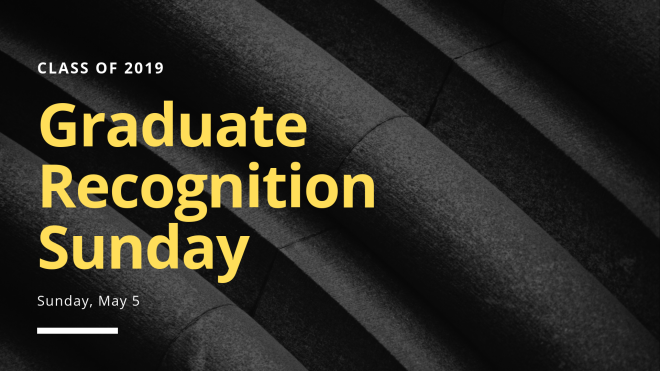 Sunday, May 05, 2019
We are celebrating the accomplishments of our graduating High School seniors!
We'll start by having a breakfast in Solomon's Porch for all students (7-12 grade) at 9:00 am.
We'll continue by recognizing our graduates in the service. Graduates will have reserved seating on the front row. They will each be called up on stage to receive a gift from the church. Graduates, wear your cap and gown if you have it!
Finally, we will have lunch together in the Activity Center for graduates and their families.
If you are a graduating high school senior and will be in attendance on May 5, please fill out the form below. Additionally, please email Pastor Aaron ( ) a baby picture and a senior picture by Sunday, April 28.