AWANA Grand Prix 2020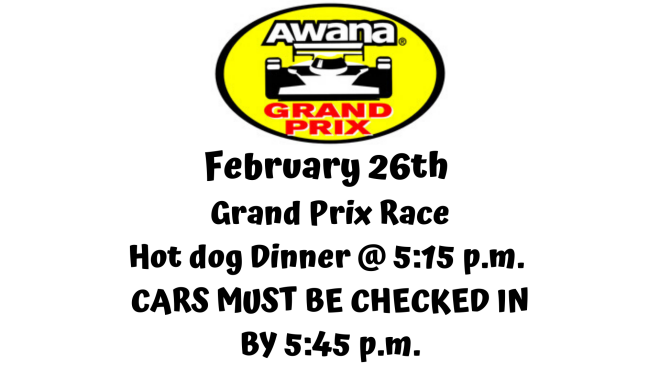 Wednesday, February 26, 2020, 5:00 PM - 10:00 PM
All cars must be checked in by 5:45 p.m.
We will have a hot dog dinner at 5:15 p.m.
Sparks will race first and TNT will race next.
There will be activities for the Puggles and Cubbies to participate in.
This is a great night to enjoy fellowship and friendly competition.