Crosstimbers Kids Camp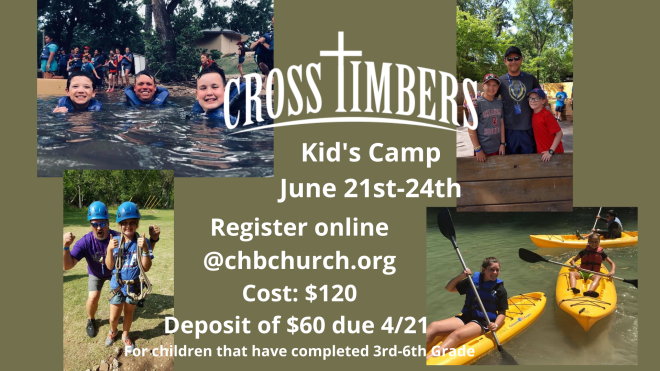 Monday, June 21, 2021, 8:00 AM - Thursday, June 24, 2021, 8:00 PM
Join us at Crosstimbers! We will worship the Lord, study His word, and learn how to apply truth to our everyday lives. We will also go zip lining, try and conquer the water course and so much more!
Cost is $120.00 with a deposit of $60.00 due by April 7th to hold your spot. Crosstimbers Camp is for children who have completed 3rd-6th grade.
For any questions contact Cheryl Ross at . You can also see Cheryl to sign up.
Sign up by clicking the button below.
Please fill out all medical forms. You can print forms, fill them out and turn them in to Cheryl in person or via email.
Crosstimbers Medical Release Form