Student Ministry Spring Retreat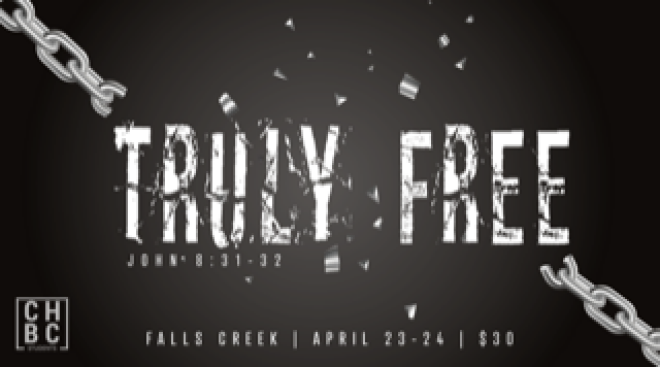 Friday, April 23, 2021, 5:00 PM - Saturday, April 24, 2021, 6:30 PM
Students join us as we head to Davis, Oklahoma to spend sometime thinking on and memorizing scripture, study the bible, and worship together.
Pastor Jason Crosby will be leading us through a study called "Truly Free". We will learn how that if we are in Christ we are Truly Free.
Music will be led by Brady and Marta Paul.
John 8:31-32
So Jesus was saying to those Jews who had believed in Him, "If you continue in my word, then you are truly disciples of Mine; and you will know the truth and the truth will set you free.
We will leave the church at 5 p.m. on Friday and return at 6:30 p.m. on Saturday.
Cost will be $30 per student.
Please sign up by clicking the button below