Women's Bible Study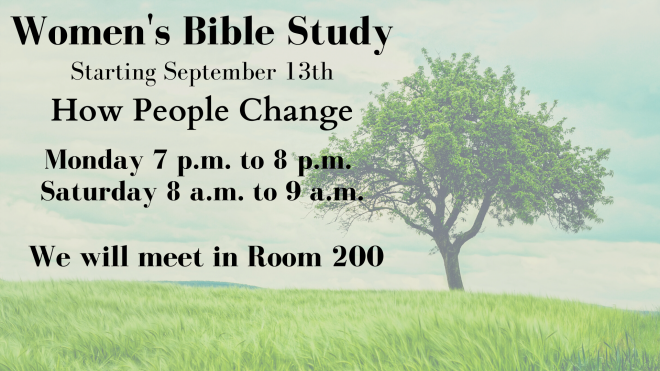 Every Saturday, from 09/18/2021 to 12/18/2021, 8:00 AM - 9:00 AM
Join us as we read through "How People Change" by Timothy S. Lane and Paul David Tripp
A changed heart is the bright promise of the gospel. When the Bible talks about the gift of a new heart, it doesn't mean a heart that is immediately perfected, but a heart that is capable of being changed. Jesus' work on the cross targets our hearts---our core desires and motivations---and when our hearts change, our behavior changes. It's amazing to watch people who once seemed stuck in a pattern of words, choices, and behaviors start living in a new way as Christ changes their hearts.
We will meet in Room 200
Monday - 7 p.m. to 8 p.m.
Saturday - 8 a.m. to 9 a.m.