Crosstimbers Kids Camp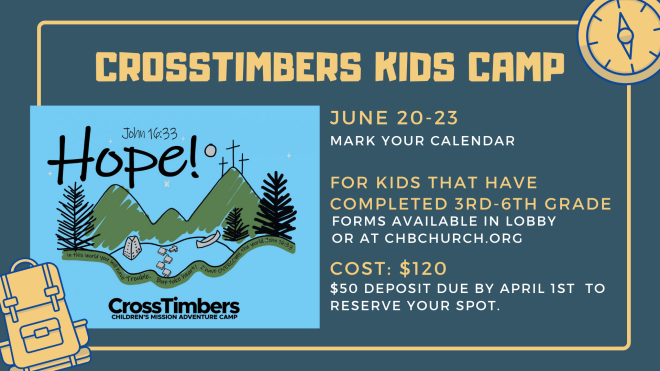 Monday, June 20, 2022, 12:00 AM - Thursday, June 23, 2022, 12:00 AM
Join us for Crosstimbers Children's Mission Adventure Camp!
The mission of Crosstimbers Camp is to exist to support local church efforts to reach lost children in their communities and to raise up a generation of kids with an authentic walk with God who actively serve others with missional living.
This is for children who have completed 3rd - 6th grade.