AWANA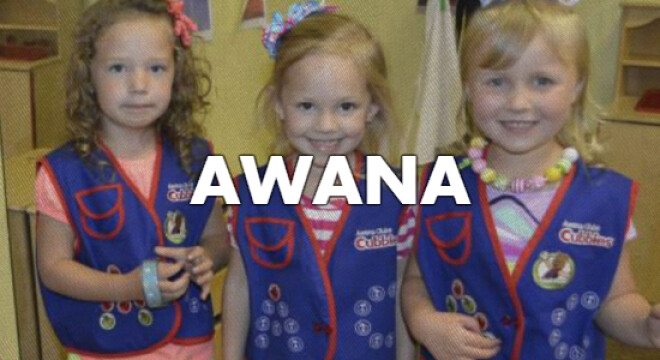 Every Wednesday, from 08/23/2017 to 05/16/2018, 6:00 PM - 7:30 PM
AWANA is our Wednesday Night children's program which features Scripture memory, missions, Bible stories, and games. It is a great place for children to connect. They are learning to connect to God, His word, and to others. We also have fun theme nights, a family Christmas party, and the Grand Prix.
AWANA is for children age 3 - 6th grade.
Registration happens in the main hall for children's age K-6th Grade. After check-in, head to the Activities Center for Opening Ceremonies. Pre-K and under check-in at the Preschool Welcome Desk. Check-in starts at 5:45. Children need to be on the AWANA square in the Activities Center by 5:55pm.
Spring 2017 Schedule:
1/4/17 - Regular Club Night
1/11/17 - Award Night
1/18/17 - Regular Club Night
1/25/17 - Crazy Mustache Night + Bring a Friend