Good Friday & Easter Services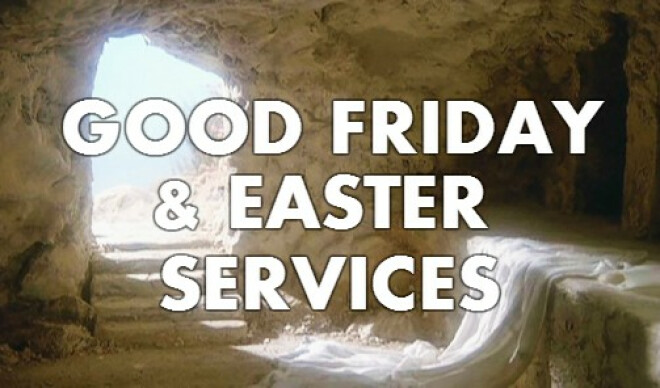 Friday, April 14, 2017 - Sunday, April 16, 2017
Good Friday:
Join us on Friday, April 14 at 6:30 for a worship service where we will reflect on the death of Jesus Christ on the cross. The service will include scripture readings, prayer, congregational singing, and short devotional teachings from the Scripture.
Easter:
On Sunday, April 16 we are celebrating the resurrection of Jesus Christ from the dead!
Our Sunday School begins at 9:00 am with small group Bible Studies. if you've never been to our church before, or haven't attended Sunday School in a while, you're invited to a special class with Pastor Mark in the church library, just outside of the worship center.
Our worship service begins at 10:15.
Tenemos servicios en español!