FUN & SAFE learning
Mother's Day Out/Preschool is a ministry of CHBC that meets Tuesdays and Thursdays from 9:15 am - 2:15 pm.
Our goal is to provide a safe and nurturing environment for children ages 2-5 years old, allowing them to grow and develop just as Jesus did. At MDO children willl experience God's love for them through loving relationships and happy times at preschool in a Christian environment.
Curriculum
We use the Wee Learn Curriculum to teach biblical and preschool concepts, helping the children to become socially and emotionally equipped to enjoy many years of future education.
Safety
All of our teachers have had background checks and have successfully completed MinistrySafe training. There will always be two teachers in each classroom at all times. Class sizes are limited to 12 children. We also have a fenced-in playground when weather permits and a gymnasium to use when we have inclement weather.
CHILD SICKNESS
If your little one has had fever, vomiting, diarrhea, or a mucousy cough within 24 hours, please do not bring them to MDO. Germs spread quickly!
holidays & INCLEMENT WEATHER
MDO follows the Moore Public School System's decisions for school closings and delays due to holidays and inclement weather.
Enrollment INFO
Cost: $50 non-refundable, one-time enrollment fee
One day a week: $85/month
Two days a week: $160/month
Tuition is due the first week of each month.
Please contact our director to enroll!
CONTACT US
THE DIRECTOR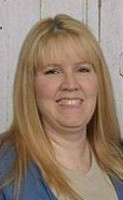 Amy Cusack
Director of Mother's Day Out
Office: 405-799-9799
E-Mail:

Amy Cusack has been working at MDO for over nine years. She is married to Jerry and they have two teenaged children, Jamie and Katie. Amy and Jerry teach the Pre-K Sunday School class each Sunday at CHBC, where they have been members since 2006. She previously worked for a pediatrician, she's also involved in the PTA in local schools, and she loves seeing children laugh, learn, and play each week at MDO.