One Church, Two Languages
Capitol Hill Baptist Church is a group of sinners saved by the grace of God. We're located in the OKC South Metro. Made up of people from different backgrounds and who speak different languages, we have chosen to covenant together as a local church to live life together and fulfill the Great Commission. We have two simultaneous worship services in English and Spanish.
OUR AFFILIATIONS
We cooperate with the Capital Baptist Association, the Baptist General Convention of Oklahoma, and with the Southern Baptist Convention for mission and ministry.
Three Piers (Our foundation)
The Lordship of Jesus Christ
The Centrality of the Scriptures
The Glory of God
Three Pillars (Our supports)
Biblically-Modeled

Mission-Minded

Multi-Cultural
THree Purposes (Our mission)
Equip the church
Exalt Christ
Extend the Gospel to the ends of the earth
Our ultimate goal is to train fully devoted disciples of Jesus Christ who will live by the Great Commandment (Matthew 22:37-40) and fulfill the Great Commission (Matthew 28:18-20).
---
OUR HISTORY
In 1901 the First Baptist Church of Oklahoma City began a small Sunday School outreach in the Capitol Hill district of OKC. At a revival meeting the next year led by Rev. C.L. Green there were 12 people who were saved. They, along with five others, officially constituted The Missionary Baptist Church of Capitol Hill on the second Sunday in August of 1902. Rev. Green was called to be their first pastor the next January.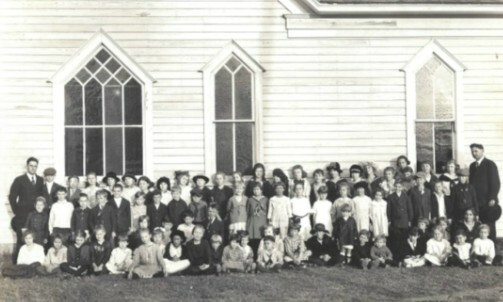 During the 1910's, under the leadership of Rev. Charlie Curb, the church added over 300 people to its membership and planted three churches; Exchange Avenue, Wilmont Place, and Lawrence Avenue Baptist Church. The former two churches still exist today.
In 1917, the church called Rev. Truman G. Netherton as pastor, who would faithfully serve for 19 years. Recognizing the need, he led the church to secure property and build a new church on 25th & Harvey. It was during the 20's and 30's that Capitol Hill held many evangelistic tent meetings, including one by Mordecai Hamm, the revivalist under whom Billy Graham was converted. In 1934, Capitol Hill reached over 1,100 people in attendance in Sunday School.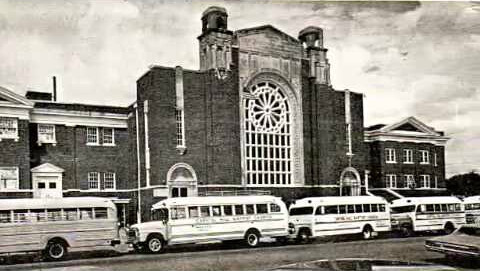 Rev. Hugh R. Bumpass preached his first sermon as pastor on Easter Sunday, 1944. It was during his tenure that the new sanctuary was built at the building on 25th & Harvey, remodels and repairs were done, and additions were made to the education building. Rev. Bumpas would later serve as the president of the BGCO and on the Committee to update the Baptist Faith and Message in 1963. He pastored at Capitol Hill for 29 years.
In 1973, Capitol Hill Baptist Church unanimously called James R. White to be pastor. He began his ministry with a focus on the South side of Oklahoma City. The church made a commitment to "establish a satellite to our ministry to reach young families in South Oklahoma City." In June of 1988, the current property on 134th St. was dedicated, and in 1995 Capitol Hill began holding all services in this new South side location. Brother Jim retired after 32 years of service. He is still an active member today.
In 2005, Capitol Hill called Mark DeMoss as their Senior Pastor. After arriving, he led the church in a Vision For Excellence campaign, with an emphasis on renovating the church building, reaffirming commitments to disciple-making, evangelism, world missions, expository preaching, and excellence in every area of the life of the church.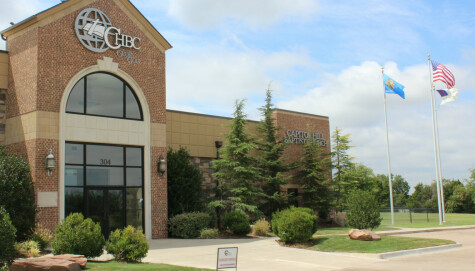 In 2014 the church adopted a Hispanic congregation that had been meeting on the property. Together, they became one church in two languages.
A renewal of the vision to be a church that equips believers, exalts Christ, and extends the gospel is the passion of CHBC. We possess a three-fold purpose supported by the common commitment that the local church is not a building, but a people in covenant relationship with one another through their shared faith in Jesus Christ as Lord and Savior.
The last 15 years has been a testimony to a pursuit of excellence in the area of Bible study, worship, and missions. The church has called and equipped pastors to teach, lead, and serve. An emphasis of expositional teaching from pulpit to classroom is now paving the way for excellence in Biblical growth. Sunday School, men's and women's Bible studies, AWANA, college and young adult Bible studies, and Youth Ministry all center their ministries around God's Word.
This mission is grounded in the belief that the church was established by God for His glory upon the Lordship of Christ and the centrality of the Scriptures. With a commitment to be a church that is Biblically-modeled, mission-minded, and multi-cultural, CHBC gathers weekly and is scattered daily in an effort to make disciples locally and globally.
Worship Ministry in the last 15 years has seen an increased emphasis on helping the congregation worship with songs that are not only singable, but sound in doctrine. Worship Ministry opportunities have grown to include a full worship band, a worship choir, and an orchestra. Worship Ministry also includes a healthy use of AVL technology. CHBC continues to train people and use the arts of sound, video, and lighting. The South Metro Fine Arts Academy still functions as a ministry to introduce the community to the presence of CHBC.
CHBC has a long history of being "famous for the gospel". That heritage grows as we have taken people to Mexico, Indonesia, Guatemala, and several US states. Church members have traveled broadly for mission trips with a variety of organizations. Closer to home CHBC has shared the gospel with unbelievers through the Back to School Bash which saw 2,000-3,000 people attend annually. Love Your Neighbor events have been held around OKC, and the redeemED conference has reached hundreds of teachers by hosting an annual conference to encourage and equip Christian teachers to share Christ in their schools.
The future is bright for CHBC. God continues to be faithful in giving a vision for 2040 and beyond as the church recently expanded and updated the Worship Center, has plans for educational expansion for growth in student ministry, and looks to new ways and places to take the gospel to our neighbors and the nations.