Welcome to CHBC Women's Ministry!
Join us as we gather women to edify and encourage one another by fostering relationships toward Christ. Below you will find our women's events, Bible studies, and blog.
Director Stephanie Miller

Join us for Women in Theology
Upcoming Nights:
September 28 at 6:30 pm
December 14 at 6:30 pm

Led by Pastor Mark and Dr. Deanna Huff


Get involved in our Bible studies
Monday Mornings - Learning to Love the Psalms Bible Study
Starting October 2 - December 18
Led by Heather Thornton on Monday mornings from 10 am - 12 pm in the choir suite.


Monday Nights - The Spirit-Filled Life Bible Study
Starting September 11 - November 13
Led by Kimberly Johnson on Monday nights from 6:30-8:00 pm in the choir suite.


Wednesday Nights - Old Made New Bible Study
Starting September 6 - November 8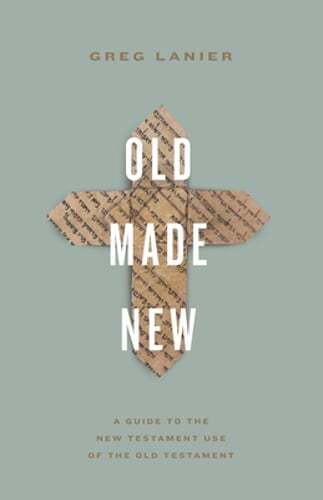 Led by Dr. Deanna Huff on Wednesday nights from 6:15 pm - 7:15 pm in room 221.
A study helping believers and curious seekers connect the Old and New Testaments.



A Word for Women
By Dr. Deanna Huff
Theology, in simple terms, is the study of God. But who is God? Is the God of the Old Testament the God of the New Testament? Christian scholar Jo Vitalie asked, "If we cannot trust God has been good to us in the past, how can we trust him today or tomorrow?" Atheist Richard Dawkins claims, "The God of the Old Testament is a vindictive, unjust, misogynistic and bully of the Old Testament."[1] He instructs parents to avoid any morality training from the Old Testament. Andy Stanley, a pastor, "asserts that, unlike the New Testament, the Mosaic law promotes 'misogyny' and views women as 'commodities' rather than 'partners.'" Misogynistic means hatred toward women. However, is that the God of the Old Testament? No. Just imagine, a thousand years from now, people discovering the writings on Friday night football posters that read "kill the tigers," "eliminate the chiefs," or "blast the bears." The culture of our day understands these sayings to be the outcome of football games. What if football is obsolete in a thousand years, and people attempt to make sense of the signs? They need to understand something of the meaning of that culture. The challenge is that Scripture must be examined in light of its context. Everyone needs good theology to make sense of the Bible and pass it down to each generation.
To ascribe God as vindictive or misogynistic toward women is to misunderstand the readings of the Old Testament. Rabbi Aaron Parry writes, "Before the Jewish people received the Torah on Mt. Sinai, no known legislation protected women's rights. The Israelites, through divine guidance, were among the first to define what rights a woman had and to commit such legislation to writing."[2] Even though the Old Testament was not the end goal of living after the fall, God moved his people incrementally toward a better kingdom. Nevertheless, the Old Testament indicates that women were more interdependent than we think. Although there are several defenses I could give tonight for a good God in the Old Testament, I will provide the basic patterns demonstrating women's value. God called women right alongside men. Consider these women:
Miriam, the prophetess (Exod. 15:20), was part of the leadership team "sent" by God. "For I brought you up from the land of Egypt and redeemed you from the house of slavery, and I sent before you Moses, Aaron, and Miriam" (Mic. 6:4).
Deborah, the prophetess, and judge in Israel (Judg. 4:4–5).
Huldah, the prophetess, was instructed by the priest Hilkiah to inquire of God during King Josiah's reign (2 Kings 22:14).
Esther, the queen (Esther 2:17), courageously risked her life to deliver her people
woman of Proverbs 31:10–31, who is the manager of her home, is industrious, engages in trade and commerce (vv. 14, 24), purchases a property from her earnings (v. 16), and makes decisions independent of her husband, who fully trusts her (v. 11)
Ruth likewise called a "strong" or "capable" woman (Ruth 3:11), who was a foreigner who came to live in Israel
"wise woman" of Tekoa, with whom the military commander Joab consulted (2 Sam. 14:2)
the female sage of Abel Beth-maacah (2 Sam. 20:14–22)
Women were what we could call "professional" singers or musicians (1 Chron. 25:5–6; Ezra 2:65).
Women could serve in an informal capacity at the house of God—"at the doorway of the tent of meeting" (Exod. 38:8; cf. 1 Sam. 2:22).
In the beginning, God created them, male and female, in his image. They both have teaching roles in the home.
Ex 20:12 – Honor your mother and father
Pro 6:20 – "My son, observe the commandment of your father and do not forsake the teaching of your mother.
The Old Testament highlights some great examples of women, but there is a grave deterioration in the intertestamental period. An anti-women Jewish teacher, Ben Sirach, wrote, "Women are responsible for sin coming into the world, and their spite is unbearable."[3] By the time of the New Testament, women on all levels were inferior to men, but Jesus turned this thinking upside down. There are several examples, but we will only focus on two. Kenneth Bailey explains Mt 12:48-50 Jesus replies: "Who is my mother, and who are my brothers?" Moreover, stretching his hand toward his disciples, he said, "Here are my mother and my brothers! For whoever does the will of my Father in heaven is my brother, sister, and mother." In the Middle Eastern cultural context, Jesus could say, "Here are my brother, uncle, and cousin. He cannot say, "Here are my brother, sister, and mother." It communicates that Jesus' followers were composed of men and women disciples. He was elevating the value of Jewish women to an unknown level in that culture. Second, Luke 10:38 regarding Mary, who sat at the Lord's feet and listened to his teaching. The example reflects the picture in Acts 22:3, where Paul sits at the feet of his rabbi Gamaliel. In the case of Mary, Jesus defends Mary's right to become a disciple and continue her theological studies.
Jesus desires women to know Him, walk with him, see their value in him and share him with others. When we do not have a good foundation of theology, then we usually will not speak to essential matters of life. Therefore, the Church either becomes silent or follows false ideologies because of a lack of knowledge. A proper understanding of God's Word assists us in answering the challenging questions in life. It explains how to love God and love our neighbor. It teaches us how to be better friends, sisters, wives, mothers, grandmothers, employees, and neighbors. The Church needs theologically grounded women. Women in their spheres, pointing the next generation to Christ.
[1] Richard Dawkins, The God Delusion (Boston: Houghton Mifflin, 2006).
[2] Rabbi Aaron Parry, Complete Guide to the Talmud.
[3] Kenneth E. Bailey, Jesus Through Middle Eastern Eyes (Downers Grove, IL: InterVarsity Press, 2008), 191.