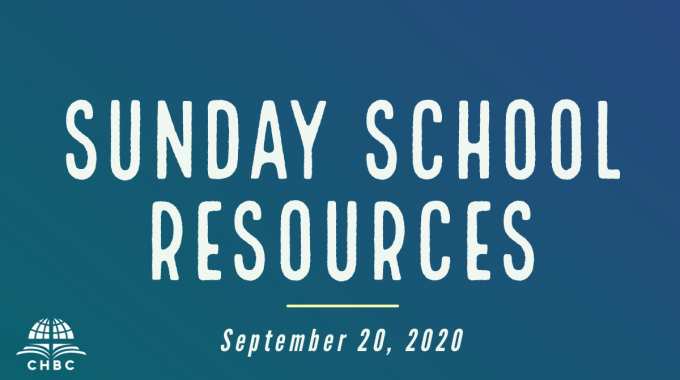 Sunday, September 20, 2020
Sunday School Groups meet at 9 AM. You Should read the Sunday School Re-Grouping Plan here: CHBC Sunday School Re-Grouping. We will continue sending Sunday School material to be used at home for those who are unable to join us in person. You will find attachments and links below. We are offering a new Core Seminar from CHBC – DC entitled, Systematic Theology.
The material for this week's lessons are linked below. RSVP for the English-speaking service and ETC at 10 AM. If we do not have enough seating in the Worship Center, or if you are more comfortable in a smaller group, overflow seating will be available in the Choir Suite and in Rooms 200-202.
Sunday School Curriculum for September 20, 2020
Mark D. DeMoss, Senior Pastor