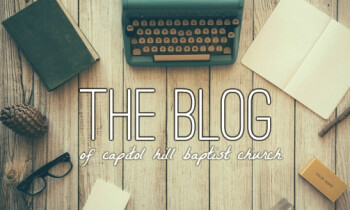 Operation Christmas Child – Samaritan's Purse
Operation Christmas Child is a way to spread Christmas joy to children all over the world, by sending a gift and the good news of Jesus Christ. Pick up the instructions under the TV in the main hall, use a shoe box from home, or one provided by the church, fill it according to instructions, and bring it back to the church. We will collect them until Sunday morning, Nov. 24. You can learn more at this link: Operation Christmas Child.

Thanksgiving Fellowship Meal
Sunday night, November 24 at 5 PM. Church is providing smoked turkey, bread, drinks, and some pumpkin and pecan pie. Church members are encouraged to bring a side, salad, or additional dessert. Guests do not need to bring anything. So, please invite your friends and family to join us for a night of thanksgiving and fellowship.

World Missions Offering
CHBC funds world missions through budget donations, and through the World Missions Offering. 10% of every offering you make to CHBC is sent to the Cooperative Program of the SBC. This funds missions, seminaries, disaster relief efforts, and many more joint efforts of Baptists around the world. We also support missions by giving to the World Missions Offering. When you designate a gift to the World Missions Offering, every dollar is spent on these specific mission efforts:

MissionQuest- 5% (Doug and Kelly Tomlinson – Thailand Pastor Training and Resources)
CHBC Mission Needs -10% (individual and group mission efforts originating with CHBC)
Consider what amount you will give as the year ends. Make a donation through the offering plate, online at the CHBC Giving Page, or in December as part of the Lottie Moon World Missions Offering Post Office.
Christmas Worship at CHBC
December 1 – following the AM worship service help decorate the church for Christmas
December 8 – 5 PM – Power 4 Kids Christmas Musical
December 15 – 5 PM – Adult Worship Ministry Christmas Program
December 24 – 5 PM – Christmas Eve Worship Service
Resolved
"Resolved, to maintain the strictest temperance in eating and drinking." (Edwards, 1723) As we enter the holiday season, we all look forward to the good food, the many parties, and the wonderful candies and desserts. We should enjoy all of this, but we should also remember that gluttony is a sin, just as so many of the evils in the world we rightly condemn. Let us be wise with our mouths in how we speak of others, and in what we eat ourselves.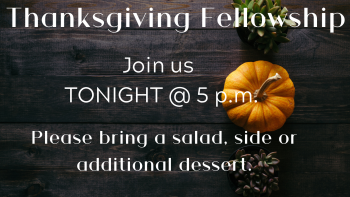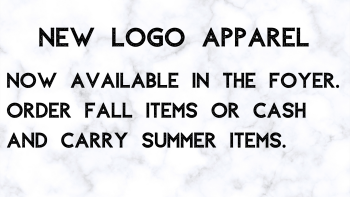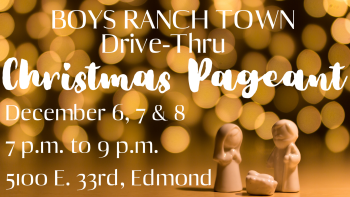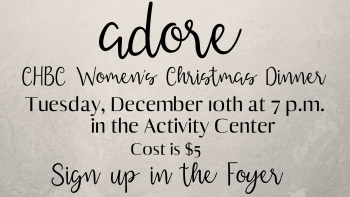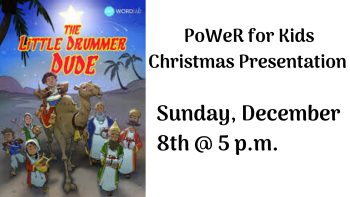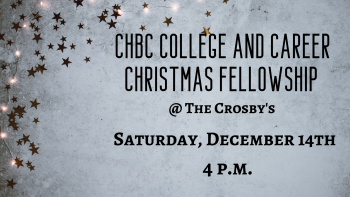 Click here for bulletin in English
Click here for bulletin in Spanish

Mark D. DeMoss, Senior Pastor
Equipping…Exalting…Extending
For the Glory of God