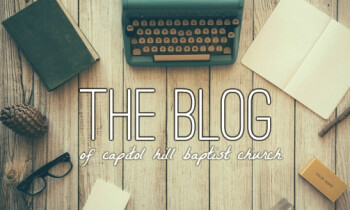 Providence Tours: CHBC
Capitol Hill Baptist Church is intentional about equipping believers about what they should KNOW, who they should BE, and what they should DO. If you look around the church you will see framed lists of our Know, Be, and Do. One of the things we want believers to Know is about God's providence, and a greater understanding of our Christian history. This is why Pastor Mark is founding Providence Tours: CHBC. Providence Tours will begin as annual trips to places of historical importance in the life of all believers. This fall from October 14-19, Pastor Mark and Susan will lead a Providence Tour to Washington DC. This first tour will include visits to Jamestown, Yorktown, Colonial Williamsburg, Mount Vernon, The Bible Museum, The Capital Mall, and The Smithsonian. February 4 will be the first meeting with details for the trip, as well as when deposits will be due. The meeting will take place at CHBC at 6:30 PM in Room 221. The deposit will be $200. Expected final cost will be $1400.

Future Providence Tours: CHBC
Fall 2021 – Boston and Plymouth
Fall 2022 – Israel
Fall 2023 – Europe: Reformation History
Fall 2024 – Washington DC Area


Ignite: Preteen Retreat
Please pray for Cheryl Ross, Preschool and Children's Ministry Director, and her volunteer help this weekend as they participate in the Ignite: Preteen Retreat. Pray for these 5th and 6th graders to capture a passion for Christ at this early age of their lives.
Guatemala
CHBC will host another mission trip to Guatemala. Dates are set for July 3-10. The cost will be approximately $1200. An interest meeting and details will be coming shortly.

Aaron Project
Schools and teachers will continue to be in our news. Whether it is a progressive agenda trying to capture the minds of our children, the conditions some schools face because of funding, or the need for qualified teachers. Education is something that Christians value, and should be concerned about. The Aaron Project is a way for you to adopt a teacher to pray for. The next RedeemED Luncheon will be in August, but there are teachers to pray for now. If you are an Aaron Project participant, do not forget to be in prayer for your teacher, and to make at least monthly contact on the 14th of each month. If you would like to be an Aaron Project Prayer Partner visit the Aaron Project on our CHBC website.

Wednesday Nights at CHBC
Capitol Hill Baptist Church does not have programming just to fill up the calendar. Each of our ministries have a specific purpose in helping to accomplish the overall vision and mission that God has given us. Therefore, Wednesday nights include a variety of discipleship, worship, and ministry opportunities. Find out more on the website at www.chbchurch.org, by visiting with one of our pastors or with the Director of Preschool and Children's Ministries.

Quotes from Church History
"Did God at first take the wife out of man's side that man should tread her under his feet? Or rather that he should set her at his side next to him above all children, servants, or any other in the family, how near or dear unto him soever? For none can be nearer than a wife can, and none ought to be dearer."– Benjamin Keach (1640-1704, London Baptist Minister)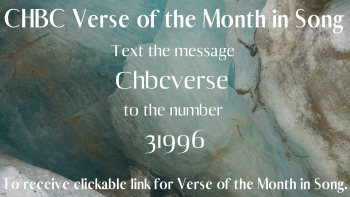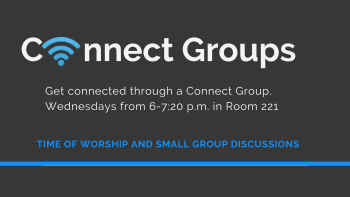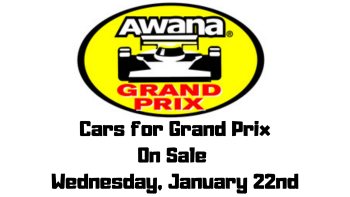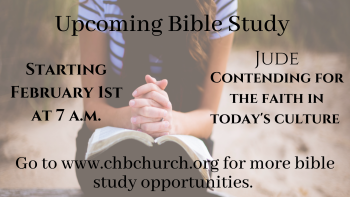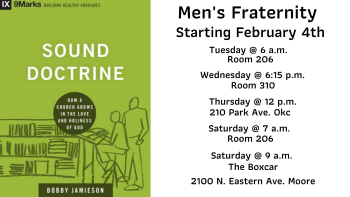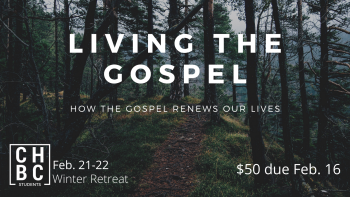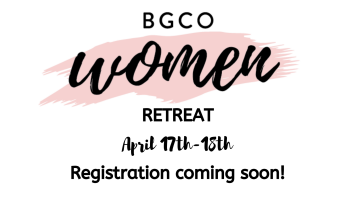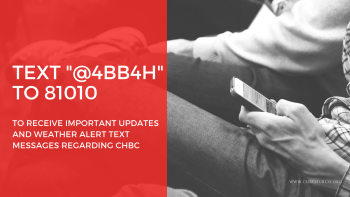 Click here for bulletin in English
Click here for bulletin in Spanish

Mark D. DeMoss, Senior Pastor
Equipping…Exalting…Extending
For the Glory of God