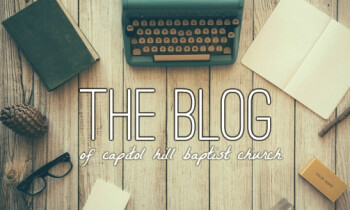 Men's Ministry Breakfast
November 9 at 8 AM. All men are welcome to join together for a time of fellowship, breakfast and a devotion from our pastor.

Women's Ministry Craft Night
November 11, 2019 at 6:30 PM. There is a $30 fee for the supplies. To find out more information for this time of fellowship and crafts you can click on this link: Women's Craft Night

Operation Christmas Child – Samaritan's Purse
Operation Christmas Child is a way to spread Christmas joy to children all over the world, by sending a gift and the good news of Jesus Christ. Pick up the instructions under the TV in the main hall, use a shoe box from home, or one provided by the church, fill it according to instructions, and bring it back to the church. We will collect them until Sunday morning, Nov. 24. You can learn more at this link: Operation Christmas Child.

Explore CHBC – Membership Class
Membership is biblical, and it matters. Come to this three-week membership orientation about CHBC. Classes begin Nov. 10 at 9 AM. All classes will meet in the CHBC Conference Room. Ask a Greeter for directions.

Thanksgiving Fellowship Meal
The annual church Thanksgiving dinner will go through a few changes this year. There will be no cost this year to attend the meal. The church will provide the meat, bread, drinks, and pecan and pumpkin pie. Church members please bring sides, salads, or additional desserts for the evening meal. The focus of the evening will be on fellowship and emphasizing the World Mission Offering. We hope you, your friends, and family will join us for a wonderful evening of fellowship.

Christmas Worship at CHBC
December 1 – following the AM worship service help decorate the church for Christmas
December 8 – 5 PM – Power 4 Kids Christmas Musical
December 15 – 5 PM – Adult Worship Ministry Christmas Program
December 24 – 5 PM – Christmas Eve Worship Service
Resolved
"Resolved, never henceforward, till I die, to act as if I were any way my own, but entirely and altogether God's." (Edwards, 1723)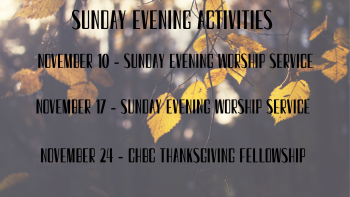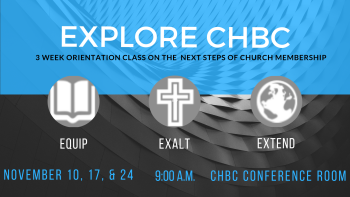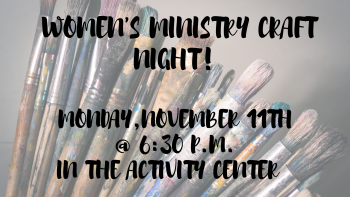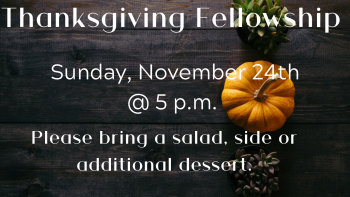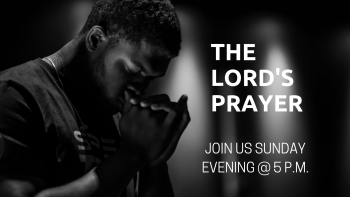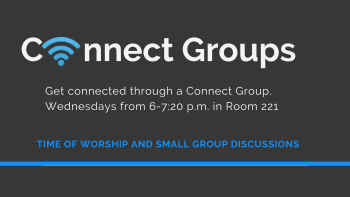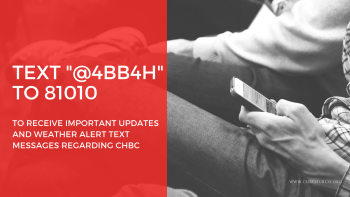 Click here for bulletin in Spanish
Click here for bulletin in English

Mark D. DeMoss, Senior Pastor
Equipping…Exalting…Extending
For the Glory of God