OKC Sports Camp: A Ministry of CHBC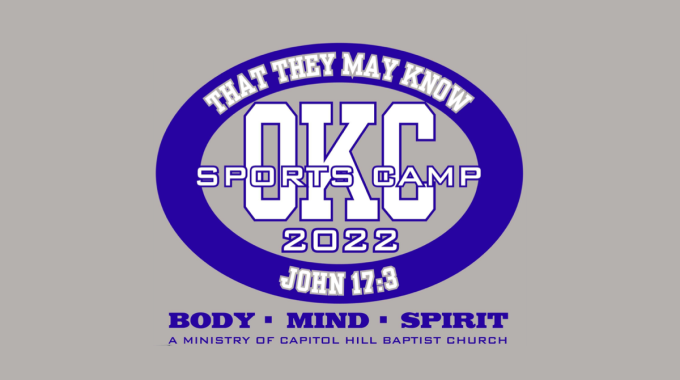 Dear CHBC,
The first planning meeting for the 2022 OKC Sports Camp is Tuesday night at 6:30 PM in room 214 of the campus for CHBC. If you have any interest in participating in the sports camp please attend the meeting or send a message to Susan DeMoss at 405.708.0989, to let her know of your willingness to serve. The OKC Sports Camp will be July 11-13, from 5:30 PM to 8 PM. All ages of servants are encouraged. See the attached image for theme and logo.
Not long ago a mother from one of our children last year sent us a message letting us know that her child was being baptized in their church. The young girl trusted in Christ at the sports camp last year! Come use the love of sport as a platform to share the gospel.
Hope to see you at our first meeting: 6:30 PM, June 7, in Room 214.
Mark D. DeMoss, Senior Pastor