Pastor Mark's Weekly Update - August 31, 2018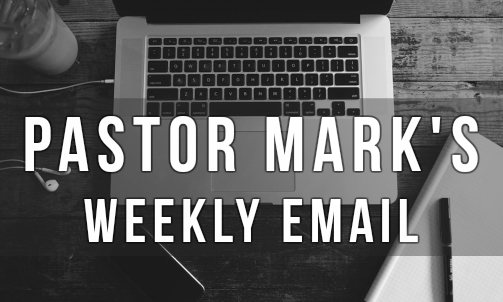 Sunday is Coming!
A favorite saying of one of my pastors and mentors. It was his way of reminding us that the reason we had been called to ministry was what was going to happen when God's people gathered to worship Him. I know on holidays many people travel, but if you are not home to worship with us, your church family, I pray you will find a place to worship with other brothers and sisters. We are looking forward to gathering to give praise and honor to One who saved us – Jesus!
Labor Day Picnic
Start the Labor Day celebration early at our annual CHBC Labor Day Picnic! The official start time is 5:00 p.m., but tables for your delicious picnic sides and desserts will be ready at 4:30 p.m. in the Activity Center. Hamburgers, hot dogs and drinks will be provided. Sit at a table in the cool of the Activity Center or bring lawn chairs and enjoy the Oklahoma Labor Day outdoors. Bring games to extend the fun. See you there!
Church Office Closed
The Church Office will be closed on Monday due to the Labor Day Holiday.
Click here to view this Sunday's bulletin in English.
Click here to view this Sunday's bulletin in Spanish.
Mark D. DeMoss
Equipping…Exalting…Extending
For the Glory of God
Pastor Mark's Top 5: