Pastor Mark's Weekly Update - November 30, 2018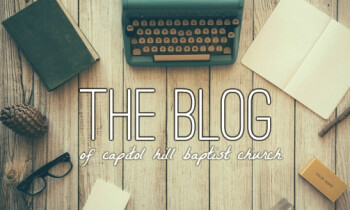 Give the Gift of Missions
All year long CHBC emphasizes giving to missions through our World Mission Offering, which you can learn more about by clicking on its title, or by clicking here. December though is a time we truly want to emphasize giving to missions. When you give to the World Mission Offering, 45% of that gift goes directly to the International Mission Board. During December, if you give your gift to the Lottie Moon Christmas Offering, 100% of that gift goes to International Missions. The Lottie Moon Christmas Offering is the primary way Southern Baptists pay for our missionaries to live on the field outside of the US. You can read more about the Lottie Moon offering, and the IMB here: Lottie Moon Christmas Offering.
I encourage you to give your normal tithe through the end of the year. If you do not do that already, what a great time of year to begin contributing faithfully to the Lord's work through CHBC. In addition to your regular tithes and offerings, consider how the Lord might lead you to give to missions before the end of 2018. You can give by making your check out to CHBC, then marking in the memo line either, World Missions Offering, or Lottie Moon. You can also give online through our website either via ACH or by debit card. You can get to the giving page here: CHBC online giving.
Do not forget about the CHBC Lottie Moon Post Office. In the main hallway is a place for the CHBC family to exchange Christmas cards. Bring your cards without any postage and place them in the slots alphabetically. Figure up what you would have spent on postage, and add that to your missions giving. This is a great way to connect with your local community of believers, and support missionaries who are building churches overseas. Check the box regularly to see if you have any cards.
Sunday Nights for December
Look at the CHBC Calendar of Events on our website regularly to stay up to date on all that is happening. You can check the calendar now by clicking on the title: CHBC Calendar. Take note of Sunday evenings during the month of December. Some really special events, and some times for family are built into our schedule.
All of these are wonderful opportunities to invite family and friends to join you as we celebrate Christ during this holiday season.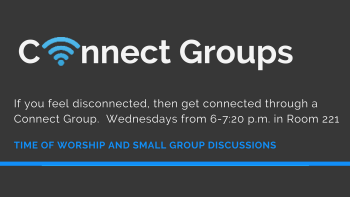 Click here for Sunday's Bulletin in Spanish
Click here for Sunday's Bulletin in English
Mark D. DeMoss
Equipping...Exalting...Extending
For the Glory of God