Pastor Mark's Weekly Update - October 26, 2018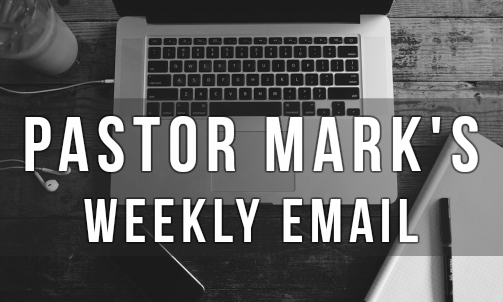 Greet and Treat
Have you ever hoped people in your neighborhood would stop by your house so that you could give them information about your church? Would you be willing to stop by your neighbors homes and give them information about your church, if they were expecting people to knock on the door or ring the doorbell? Seems too easy, right? Well, on Halloween many of our neighbors are walking house to house expecting to be received and given a treat. Others are at home waiting on people to ring their doorbell. So, as a 12 year tradition we will be using Halloween as a way for CHBC to Greet and Treat our neighbors. The Children's Ministry has prepared bags for us to hand out. Please pick up bags Sunday morning and use them on October 31, as another way we can extend the gospel to our neighbors. There will be no activities on the campus on October 31, but it will be a very active night of ministry. Several homes are even doing a small-version block party in front of their house. As an example, we will be playing games in our driveway and serving warm drinks while giving out candy and our Greet and Treat Bags.
Members' Meeting
Following the AM worship service on October 28, we will have a brief Members' Meeting to approve a recommendation for application to Southeastern Seminary for Alex Meyer.
Thanks-for-Giving Banquet
Every year as a way to celebrate Thanksgiving as a church family we host a banquet on the Sunday night prior to Thanksgiving. This year, that will be November 18 at 5 PM. Tickets will be on sale starting this Sunday for $9 per person, or a family maximum of $45. The meal will be a traditional Thanksgiving menu. We use this opportunity to show appreciation to all of those who serve in CHBC ministries. Come enjoy a night of fellowship and show gratefulness to all those who serve us.
Click here to view Sunday's bulletin in English.
Click here to view Sunday's bulletin in Spanish.
Mark D. DeMoss
Equipping…Exalting…Extending
For the Glory of God