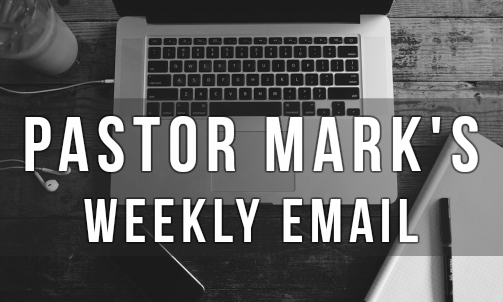 Sunday Morning
As you arrive for Sunday School groups and the corporate worship service this Sunday, think about how you can be a blessing to others. Maybe arrive a little early to help make sure your room is ready, or to be in the hall a few minutes to visit with others. Consider the fact that there will be guests with us, and we want them to feel a sense of hospitality as they arrive. If we do not arrive with an others first mentality, we will be naturally bent to think of ourselves. We are saved because Jesus was others focused. He put us first.
Sunday Nights
April 29 Power 4 Kids Spring Musical at 5 PM
May 6 Members' Meeting at 5 PM
May 13 No Activity (Enjoy your families in honor of Mother's Day)
May 20 Evening Worship Service at 5 PM (Alex Meyer will be preaching during this evening service)
May 27 Churchwide Memorial Day Picnic at 5 PM
Click here to view Sunday's bulletin in English.
Click here to view Sunday's bulletin in Spanish.
Mark D. DeMoss
Equipping…Exalting…Extending
For the Glory of God