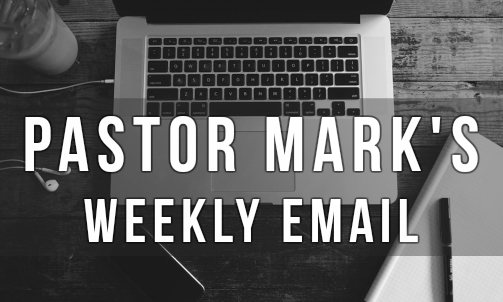 Are You Satisfied With Your Prayer Life?
I'm not. This is an area where I see room for great improvement. I am thankful that God does not judge my fitness for heaven based on how good my quiet time is, or how much I am praying. But, knowing that causes me to want to commune with Him even more in times of prayer. This is one reason I have provided our 2018 Season of Prayer. This guide will help you develop a pattern for prayer, and at least allow you one day a week for the next 5 weeks to have a focused time in prayer with God. If you have not signed up, please use this link: 2018 Season of Prayer, or go to the website at WWW.CHBCHURCH.ORG, click on the Events tab, and then click on Season of Prayer Scroll to the bottom and you will find a place to enter your email address, which will allow us to send the 2018 Season of Prayer Guide directly to your inbox each Monday morning for the remaining 5 weeks.
Back to School Bash
We are four weeks away from the Back to School Bash. For those of you who are new to CHBC, and as a reminder to the rest of us, let me explain the mission behind the madness. The Back to School Bash will be on the first Sunday in August in the afternoon. We will hopefully host 2,000-3,000 people as they bring their children for free school supplies, as well as to play a variety of games, interact with vendors who are in our community to serve and protect families, and have food and drink. It is a massive effort and takes a lot of time and energy. But, the mission is not school supplies, it is the gospel.
Why do we keep doing this? I have three main reasons for continuing to encourage our Missions Team to host the Bash. First, it creates unity as we work together toward one big goal. You get to know people when you work and plan with them. Second, the Bash allows us to discuss and encourage evangelism. We are allowed the opportunity to remind our church family of just how many lost people exist all around us, and to train the church in ways to personally evangelize. Third, the Bash creates a "fishing pond". It brings people, lost people, onto our church campus where we can meet them, get to know them, and share our faith with them.
I hope you will participate. We need nearly 300 volunteers to make the Bash a success. I hope you will give to buy school supplies. The Bash is funded by our church budget, by vendors who participate, and by our personal giving to buy the school supplies, and sometimes other unexpected expenses. We do not budget for the purchase of the school supplies, because we think being able to give directly to buy a bag full of supplies helps make a personal connection between giver and receiver. Consider giving this Sunday to help. You can even give online, under the Give tab of our website.
Post the information on your Facebook, Twitter, or Instagram accounts. Encourage people that they can register online under the Events tab of the website. Use your means of spreading the word about people coming to the Back to School Bash.
Pastor Mark's Top 5: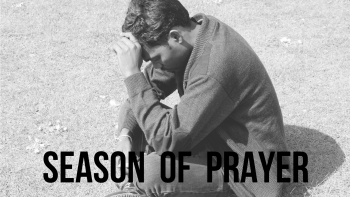 To view Sunday's bulletin in English, click here.
To view Sunday's bulletin in Spanish, click here.
Mark D. DeMoss
Equipping…Exalting…Extending
For the Glory of God