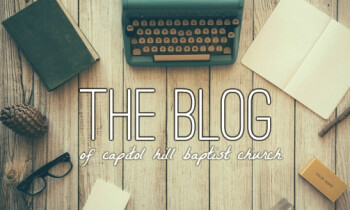 ENGAGEnow
Students will begin on Friday, November 1, with a fellowship and a movie. God's Not Dead 2 will be the movie to help the students begin thinking about the significance of defending our faith in the public square. Saturday morning the students will spend time downtown trying to observe how many different worldviews are evident in our society today. Often, we believe that in Oklahoma we are shielded from the world. It is not true, and the way we begin to engage is by learning to recognize the worldviews around us. Our student leaders will be hanging out with the students and helping them learn to identify different worldviews.
SATURDAY AFTERNOON & SUNDAY
November 2-3. Register online here: ENGAGEnow Registration. Capitol Hill Baptist Church is hosting a worldview conference this year in conjunction with the CHBC Student Ministry entitled, ENGAGEnow. The purpose of the conference is to equip the church to interact with the culture, by establishing our confidence in the reliability of the Scriptures. The conference will begin on November 2, 2019 at 3 PM at CHBC and will last until 8 PM on Saturday night. The conference will conclude Sunday morning during Sunday School and Worship hours on November 3, 2019. Students (7th-12th grade) will sleep in host homes on Friday and Saturday night. You can find more information and a link to registration via the church Facebook page and Twitter account: facebook.com/chbcokc; @chbchurch_okc.
Haunt Old Town
October 26, 2019. 4-7 PM.
We are not haunting the old town of Moore, but we are attempting to be present with our community. We saw this strategy with church planters in Colorado years ago. Where the community gathers, the church should try and be present. We will be at this community festival in order to entertain children and engage our community. If you are a volunteer with us park near Main Street in downtown Moore and walk to The Cutting Edge. This beauty salon is owned by Charlotte Tomberlin, and is our home base for the afternoon. Thanks for reaching out to the people of Moore.
CHBC Equipping, Exalting and Extending this Fall
Greet and Treat/Love Your Neighbor – Oct. 31, Neighborhood outreach during Halloween. Pick up your Greet and Treat Bags after the morning worship service on October 27.
ENGAGEnow – Nov. 2-3, A Conference hosted at CHBC focused on engaging the culture with the gospel. Register this week. We are excited about this opportunity to speak to the culture in which we now live.
Tyler Neighbors begins October 28, 2019
Our new Associate Pastor of Worship begins his duties on Monday, October 28. Please be in prayer for the neighbors as they transition from Prague to OKC, and to CHBC. We look forward to welcoming this new family. Be ready to support and encourage him as he assumes the many responsibilities of his new role. If you show him and his family the love that you have shown us, then they will thrive at CHBC. Thank you church for being used of God in allowing your pastors to serve with joy.

Thanksgiving Fellowship Meal
The annual church Thanksgiving dinner will go through a few changes this year. There will be no cost this year to attend the meal. The church will provide the meat, bread, drinks, and pecan and pumpkin pie. Church members please bring sides, salads, or additional desserts for the evening meal. The focus of the evening will be on fellowship and emphasizing the World Mission Offering. We hope you, your friends, and family will join us for a wonderful evening of fellowship.

Resolved
"On the supposition, that there never was to be but one individual in the world, at any one time, who was properly a complete Christian, in all respects of a right stamp, having Christianity always shining in its true luster, and appearing excellent and lovely, from whatever part and under whatever character viewed: Resolved, to act just as I would do, if I strove with all my might to be that one, who should live in my time." (Edwards, 1723)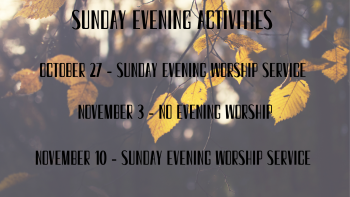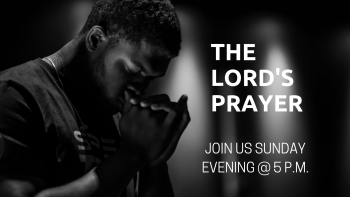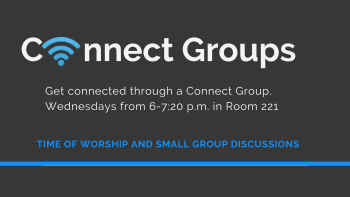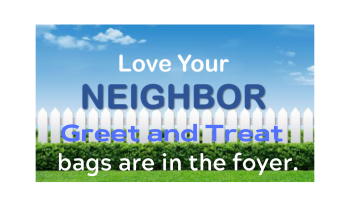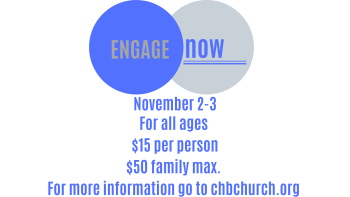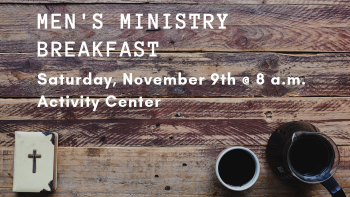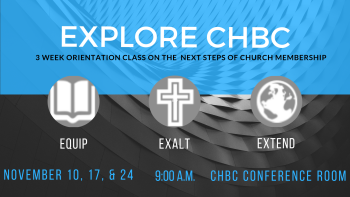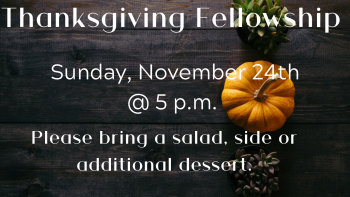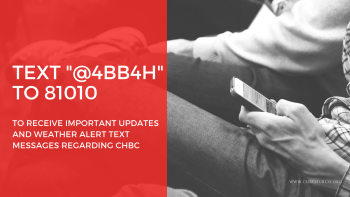 Click here for bulletin in Spanish
Click here for bulletin in English

Mark D. DeMoss, Senior Pastor
Equipping…Exalting…Extending
For the Glory of God