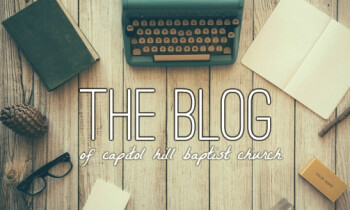 Prayer
Church, I am calling you to pray for our nation as we have had several states accept or consider abortion up to the moment of birth. If you did not listen to my sermon on January 20, regarding Sanctity of Human Life, please do so by clicking this link: Pastor Mark's sermon, "Abortion is About God". And, please repent for our land, and ask God to graciously help us reverse the course of our nation. If you want to think more about this issue listen to Albert Mohler on the The Briefing at this link: Albert Mohler, The Briefing. This week is Rose Day, so send an email or a letter, or take a Rose to the Capitol on Wednesday and kindly request your representative to work to end abortion in our state. As a pastoral staff we will be advocating for life at the Capitol this week in honor of Rose Day. You can read more about Rose Day by clicking this link: Baptist General Convention of Oklahoma, Rose Day Rally.
Redecorating
As you arrive Sunday morning you will see that some redecorating of the foyer surrounding the Worship Center is taking place. We appreciate your patience as this is a work in progress. We are excited about the fresh new look, just know that the changes are not quite complete. Enjoy the new look and the changes coming as we continue to try and keep a fresh look and welcome environment to our guests.
Super Church
Sunday is Superbowl Sunday. What does that mean for CHBC and our schedule? Nothing is changing. We will have our regular afternoon and evening schedule which includes the 4 PM Power of Kids and 5 PM Equip Classes. Join us, and then invite some people home with you if you want to watch the rest of the big game. We are looking forward to another super Sunday of worship and fellowship.
Resolutions
January is almost over and I keep seeing these "New Year, New You" ads. Rather than focus on a few changes at the beginning of the year, I am attempting to give you some things to ponder throughout the year. Do not leave the others behind, but keep considering each new resolution as a way to order your life around godliness. From the pen of Jonathan Edwards, 1723.
"Resolved, to be endeavoring to find out fit objects of charity and liberality. Resolved, always to do that, which I shall wish I had done when I see others do it."
Voice of the Martyrs
Each year we take a team of people to experience global missions from our own backyard. Consider your family having the opportunity to learn missions, and serve an organization that is touching the persecuted Christian world every day. How might this change your perspective and your children's perspective on the world? How might we see what is truly important in new light? What might this do to spark a desire for Spiritual growth and spiritual hunger in you and your children? See the information slide below, or visit the website to find out the details and register.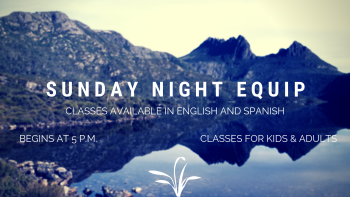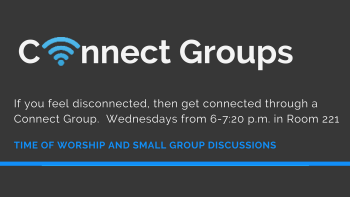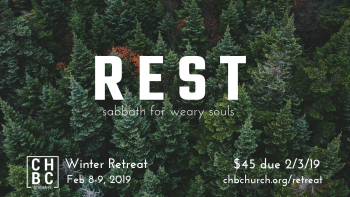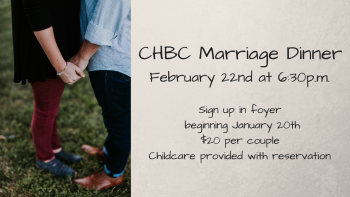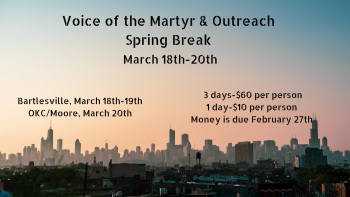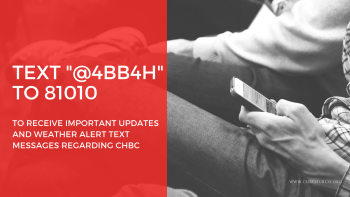 Click here for Bulletin in English
Click here for Bulletin in Spanish
Mark D. DeMoss
Equipping...Exalting...Extending
For the Glory of God