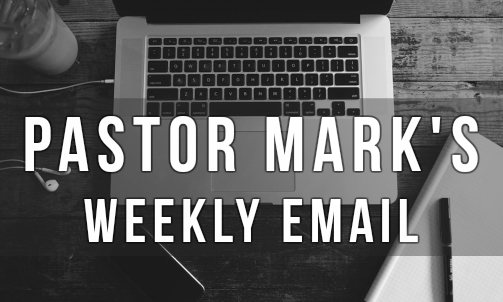 Men's Breakfast
Saturday morning, January 20, from 8 AM to 9:15. Eat. Fellowship. Learn more about men's ministry at CHBC. All men, and all ages are welcome.
Everyday Disciple Maker
Join us Sunday night, January 21, from 4 PM to 6. Rethink why you were created and redeemed by Jesus Christ. The Everyday Disciple Maker Seminar is designed to not only give us a good theology of disciple-making, but to help us practically begin to fulfill the Great Commission right around us.
Rose Day 2018
Rose Day is an annual event hosted by the Ethic and Religious Liberties Commission of Oklahoma Baptists. The purpose of Rose Day is to promote life in the state of Oklahoma by letting our elected representatives know that we are concerned for the unborn, and showing our support of their stand for life in the state of Oklahoma. Sunday morning there will be a station available for you to locate your elected representatives and to write them a positive and encouraging note. The church will deliver the notes to the Oklahoma State Capitol on Rose Day, February 7. Anyone is welcome to the Rose Day Rally in the rotunda of our state capitol from 9:30-11:30 on February 7.
Always and Forever
Save the Date. Marriage Dinner. Friday, February 16, at 6:30 PM. $20 per couple. You will hear more in the near future.
Sunday AM
At Capitol Hill Baptist we are praying that every member and guest will join a Sunday School Class, be in Worship, and Serve Christ. Are you plugged in? Start this Sunday. If you do not have a Sunday School Class let our greeters help you find the right place for you. In worship we will continue our study of Romans. Watch or listen to last Sunday's message by clicking on the title: Romans Series. We would love to connect you to a group and find ways to begin serving your neighbors and the nations.
Click here to view Sunday's bulletin in English Click here to view Sunday's bulletin in Spanish
Mark D. DeMoss
Capitol Hill Baptist Church
Equipping…Exalting…Extending
For the Glory of God