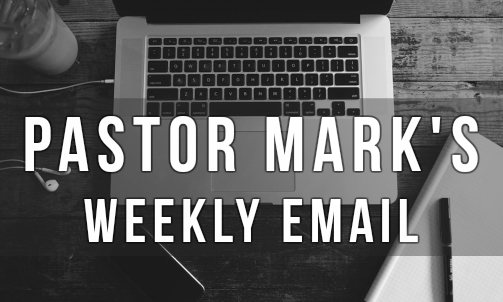 Capitol Hill,
I am looking forward to gathering with you this Sunday as we join together to encourage one another and worship the Lord. Remember to use the next few days to invite a friend or neighbor to come with you to church on Sunday. We want to be there to welcome them and serve them.
Below are a few reminders that you should be aware of.
Pray for our VOM Team
A team of about 50 adults and children from CHBC will be heading to Bartlesville, OK. They will either be volunteering in the Voice of the Martyrs warehouse or they will be in our children's track where our kids will learn stories about martyrs and God's faithfulness. Our team will be there from Monday – Wednesday. Pray for them as they serve and learn.
Spring Break
Because of Spring break and our mission trip, there will be no Men's Fraternity next week and no Wednesday evening services. If you participate in some of the other Bible studies offered, make sure to contact the leader to see if they will still be meeting during Spring Break. There will be choir practice on Wednesday and Equip Classes will still happen.
Jeremy Casella Concert
Jeremy Casella, a musician from Nashville, Tennessee, will be live in concert on Sunday, April 15. Jeremy is known for playing with Indelible Grace, a band that rediscovers old hymns and encourages people to embrace rich and solid music beyond the fluff and the trendy.
His new album was written out a recent time of significant trial. The songs he sings and the stories he tells are honest reflections on his own brokenness and God's goodness and faithfulness during those times. People of all ages will be encouraged by this gospel-saturated concert.
Dinner will be served at 5:00 pm. Doors open at 6:00 to the worship center. Concert begins at 6:30.
Adult (7th grade +) tickets are $9 dollars. Children (K-6) tickets are $6. You can make payment at the table in the foyer or by paying online at www.chbchurch.org/events
Click here to view Sunday's bulletin in English Click here to view Sunday's bulletin in Spanish