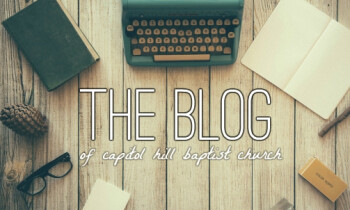 Extend the Gospel
Watch this video from the International Mission Board, here. To give to the Lottie Moon Christmas Offering or to the World Mission Offering use this link to our Giving Page, or mark an envelope or check as either "Lottie Moon" or "World Missions". Lottie Moon gifts will all be sent to the International Mission Board. World Missions gifts will be divided according to our mission plan which you can read about on our website, here.
Be Connected
Recently we shared with you how to receive text alerts, connect to us on Facebook, follow us on Twitter, and how to get to the website. The text alert information was incorrect, so please use the information below to sign up for text alerts, and check us out on the other social media platforms. When you visit the website be sure to check out the Pastor's Blog.

Text Alerts – text "@4bb4h" to the number 81010

Facebook – facebook.com/chbcokc

Twitter - @chbchurch_okc

Website - www.chbchurch.org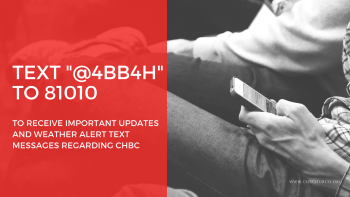 Click here for Sunday's Bulletin in English.
Click here for Sunday's Bulletin in Spanish.
Mark D. DeMoss
Equipping...Exalting...Extending
For the Glory of God